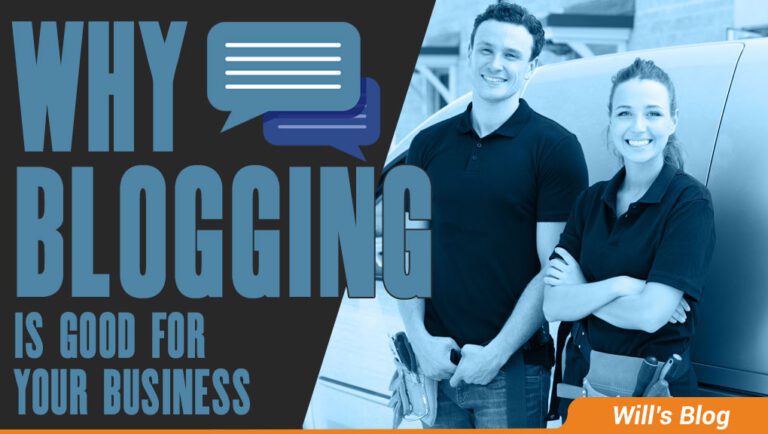 Why Blogging is Great for Your Small Business
Build Your Business On A Foundation Of Great Content
You may have heard that blogging is good for business, but you may not know precisely why. If you're on the fence about starting a business blog, this post outlines why blogging is fantastic for small businesses.
A blog is a website or part of a website where someone writes about their thoughts, experiences, and ideas. Businesses use a business blog to promote themselves, their products, and their services. Blogging has become an essential marketing tool for small businesses in recent years. 
The first reason blogging is good for business is that it helps attract new customers and clients. By writing informative and keyword-rich blog posts, you can attract new leads to your website who may not have found you otherwise. 
While business blogging may not have an immediate ROI as advertising does, the compounding effect of having valuable and useful content on your website will over time turn into money in your pocket. 
Why? 
Because blogging establishes your business as an authority in your industry, builds trust with your target audience, and drives traffic to your website. Consistency is critical in business blogging; most businesses don't see a positive ROI until they've been blogging consistently for 6 to 12 months. 
You'll see serious business growth once you hit that sweet blogging spot. So, if you're serious about growing your business, start a blog and commit to writing consistent, high-quality content. It may take a while to see results, but it's worth the wait.
You can also include calls-to-action (CTAs) in your blog posts, encouraging readers to take the next step with your business, whether signing up for your email list, downloading a free guide, or scheduling a consultation call.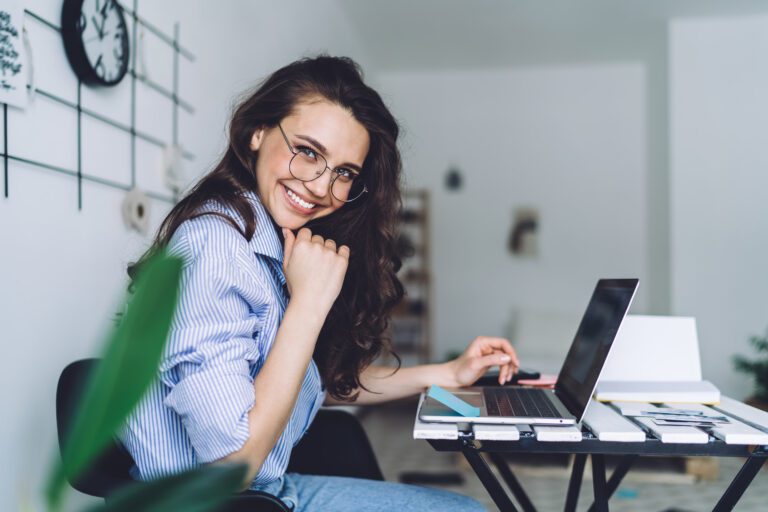 The Multiple Benefits Of Building A Business Blog
If you're a business owner, it's essential to understand the power of blogging. A blog can help increase website traffic by providing new and exciting content for potential customers to read.
In addition, blogging can help build relationships with potential and current customers and other business leaders in your industry. By sharing your insights and expertise on your blog, you can position yourself as an expert in your field, attracting new business.
As a business owner, you always want to find new ways to grow your business. Blogging is one way that you can not only attract new customers but also improve your search engine ranking.
When you regularly blog, you provide fresh, relevant content that can help you improve your search engine ranking, and it is a great way to share your thoughts and ideas. Not only is it a cost-effective way to communicate, but a blog also has a long life expectancy.
Once you create a blog, it can remain active for years, and your blog can continue to generate value long after you make it.
A blog can increase in value over time as you build a loyal following, so the cost-to-value ratio of a blog is excellent. Blogging is a perfect choice if you're looking for an effective and efficient way to communicate.
Increase Your Social Media Presence
You're missing a massive opportunity if you only use your social media accounts as free ad space.
Social media marketing can improve customer retention, keeping businesses top-of-mind for interested consumers. To reap those benefits, you need to share valuable content that makes consumers want to follow you.
Your blog posts will (ideally) contain information that will interest your target audience, so reshape your content to fit the feed.
You can also share behind-the-scenes looks at your business, announcements about new products or services, or helpful tips related to your industry.
The key is providing value that piques consumers' interests and keeps them returning for more. When used correctly, social media marketing can be a powerful tool for business growth, and you can support it with your blogging efforts.
Blogging Helps You Establish Authority & Expertise
Your blog is a platform where you can share your thoughts, insights, and knowledge with the world. When you do this, you establish yourself as an authority in your industry, which is valuable because it helps build trust with potential customers and clients.
When people trust you, they're more likely to do business with you, especially if you're selling high-ticket items or services where people need to feel confident in their purchase decision.
Blogging can be highly beneficial for business growth. Not only does it help you attract more leads and customers, but it also helps you build credibility and trustworthiness - two essential ingredients for business success.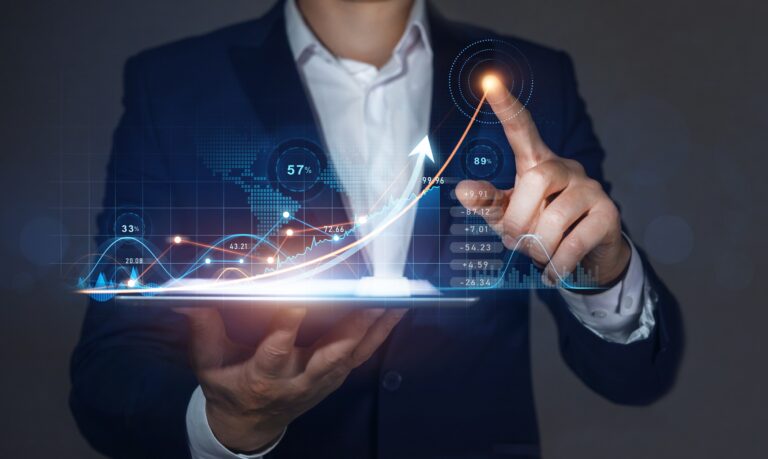 Helps You Drive Traffic To Your Website
One of the most common questions small businesses have about blogging is, "how will people find my blog?" The answer is twofold: SEO and social media. Search engine optimisation (SEO) is the process of optimising your website and content to rank higher in search engine results pages (SERPs).
This means when people search for keywords related to what you do, your website and blog posts are more likely to show up in the search results giving you free organic traffic from people who are already interested in what you do.
You can also use social media to drive traffic to your blog by sharing each new post on social media channels like Facebook, Twitter, Instagram, LinkedIn, etc. Each time you share a link to one of your blog posts on social media, you have the potential to reach new people who may not have found you otherwise.
Blogging offers numerous benefits for small businesses, including attracting new customers & clients, establishing authority & expertise, and driving traffic to your website.
If you're unsure where to start, try brainstorming some ideas for posts that would be helpful or interesting to your target audience, and then start writing!
And if you need help along the way, don't hesitate to contact us – we specialise in helping small businesses grow online!