Case Study for Norton Plumbing Website Build and Google My Business Optimisation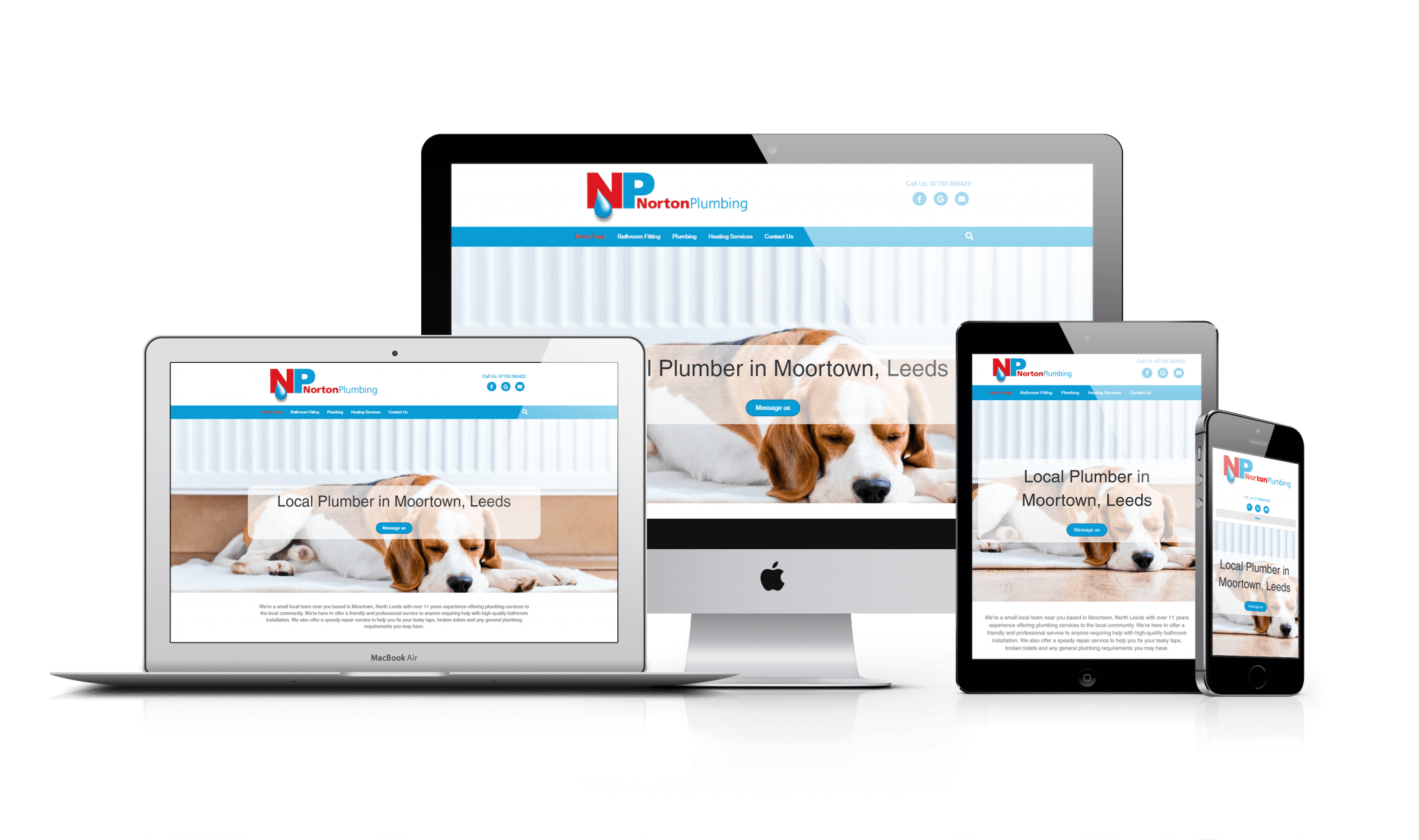 Client: Norton Plumbing
Year: 2018
Services: 5-page Website Build & Google My Business Optimisation
Alex has run a successful plumbing company in Leeds for several years. Although he managed to get enough work from advertising in local magazines and from word of mouth he was curious about how a website could help his business. Alex wanted a company that would take care of everything for him.
What Alex Had to Say About Working With
Wildwood Digital
Where does Norton Plumbing appear? What do they look like?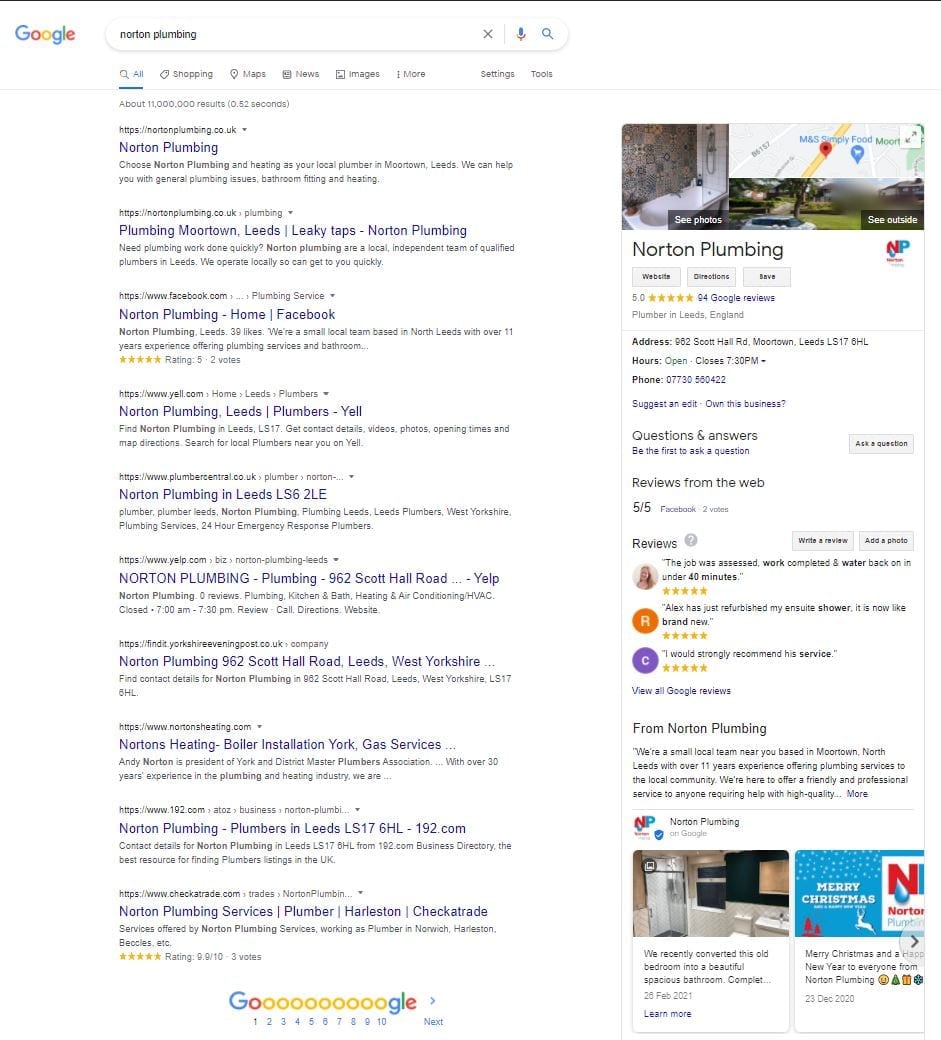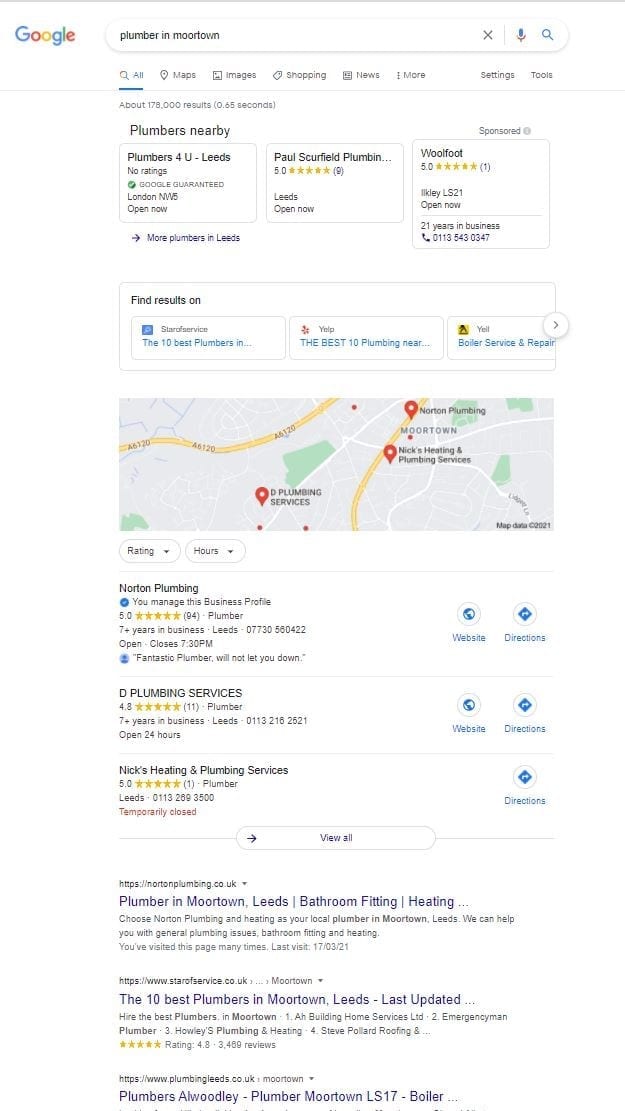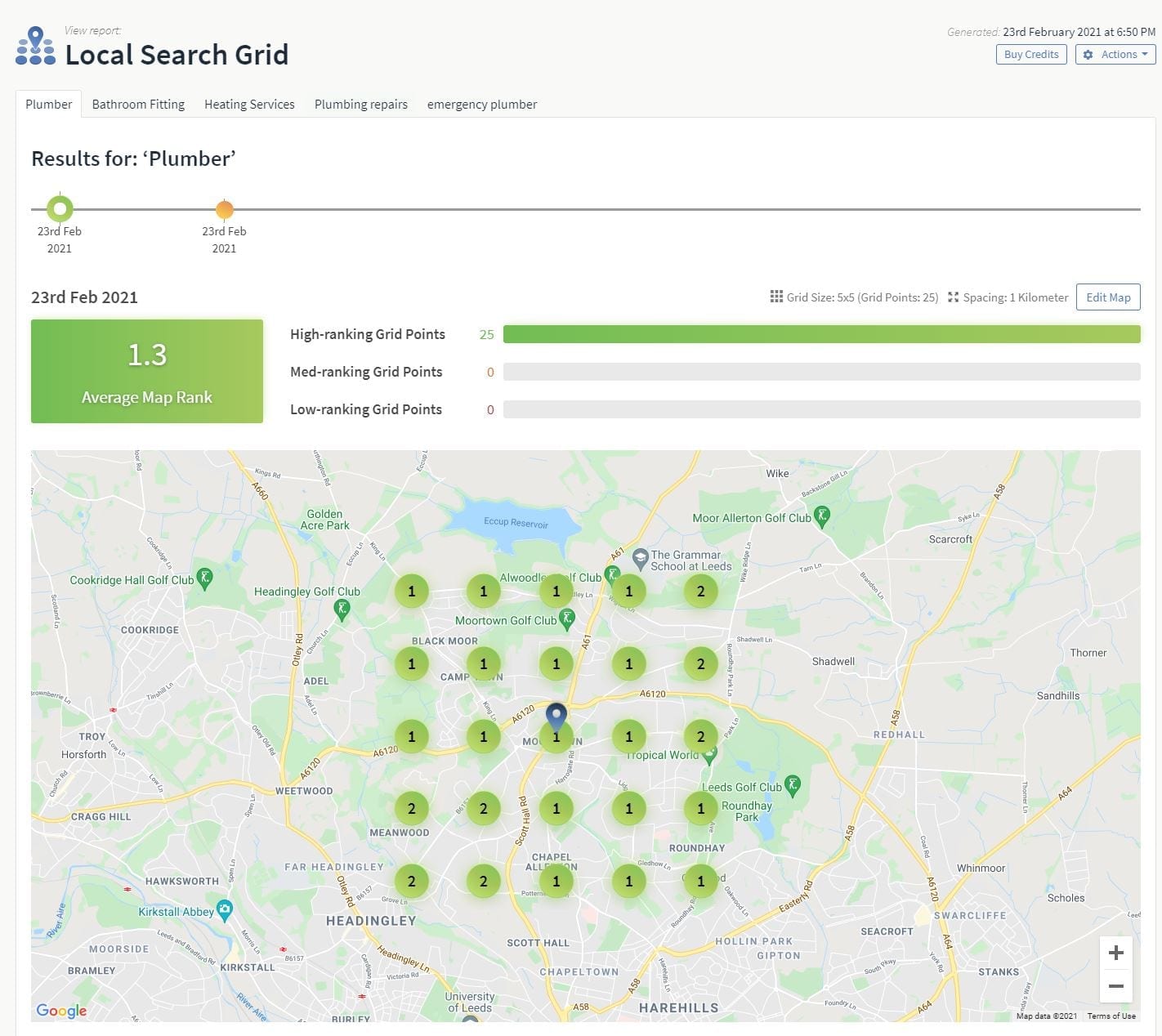 These are three screenshots taken from Google's search results page.
The first shows Norton Plumbings Google my business page and results when a potential customer searches for his name

What can customers see when they search for you? Do the results represent the quality you provide?

The second shows where Alex appears on his local map 3 pack.

Above the map area you can see local adds
Below the map area you can see Norton plumbing is the top organic result

The third shows Specialist Search Engine Optimisation software I use to see where Norton Plumbing's Google my Business page appeared on local google searches. Each circle represents results found 1km distance away from Norton Plumbings location on Google's map 3 pack which is the 3 businesses often displayed in the map area of a google search result. This is a key position for local businesses You can see an example of this along with Alex's top position in the second of the two photos on the left above.
Want To See First Hand What We Do?
Watch The 8-min Video Demonstration of what we did for Norton Plumbing
You will see a video commentary detailing the strategy we used and the first steps we took to put your Norton Plumbing on the map and generate quality leads for their business. If you like what you see, simply book an appointment to find out more.
Simply enter your email and name and you will be directed to the video straight away... What could you learn?
Introducing ProArb Machinery: The Ultimate Arboriculture and Forestry Equipment Provider Picture this: you're an arborist or forestry pro needing top-notch gear to tackle your next job. Enter ProArb Machinery, the UK's leading premium arboriculture and forestry equipment supplier. They have everything you need to make your work a breeze, from wood chippers and stump grinders…
Read More

→