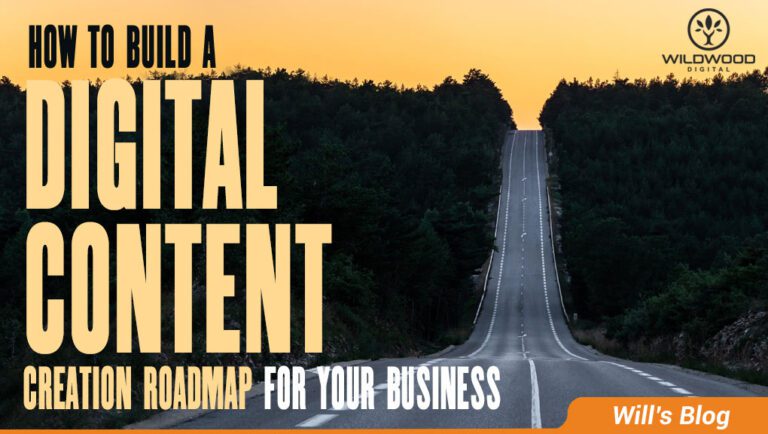 Generate a Digital Content Creation Roadmap for Your Small Business
Build Trust, Gain Leads And Drive Revenue With A Content Creation Roadmap
A digital content creation roadmap is a guide to creating digital content that will help your small business stay ahead of the competition. It outlines the type of digital content you want to develop and ensures it is effective.
At its core, digital content creation involves creating digital assets such as blogs, videos, podcasts, graphics, whitepapers and eBooks. To ensure these digital assets are successful for your small business, you must have the plan to develop them effectively. With a practical digital content creation roadmap, you can create digital assets that engage customers and bring your brand to life.
Design your digital content creation roadmap around specific goals and objectives relevant to your business.
For example, if one of your goals is "Increase web traffic by 20%," your digital content creation roadmap should focus on producing digital assets to help you reach that goal.
When creating digital content, consider the customer journey and how your digital assets fit into the flow of their experience.
Understand what they're looking for, where they go after visiting your digital asset, and what action they take next. Think about all marketing channels to promote digital assets, such as organic search engine traffic, email campaigns, and social media advertising.
Be sure to measure the success of each digital asset by tracking key metrics such as website visits or engagement rates. This data can show you which digital assets are performing well so you can create more of them and which are not so you can quickly adjust your digital content creation roadmap accordingly.
Why Is Content Creation Important?
Content creation is important for any small business because it helps you to reach and engage customers, build relationships, and stand out from the competition. It can help you increase website traffic, generate more leads, and ultimately drive more sales.
Creating digital content also allows you to showcase your services or products in a creative way that resonates with potential customers. Additionally, digital content can help establish your brand as an authoritative source of information on topics related to your industry and create trust between you and potential customers.
By following the steps outlined below, you'll be able to create digital content that will positively impact your small business. With a well-crafted digital content creation roadmap in place, you'll be able to create digital assets that engage customers and help your business succeed.
Here are the steps you need to create a brilliant digital marketing strategy and outwork your competition: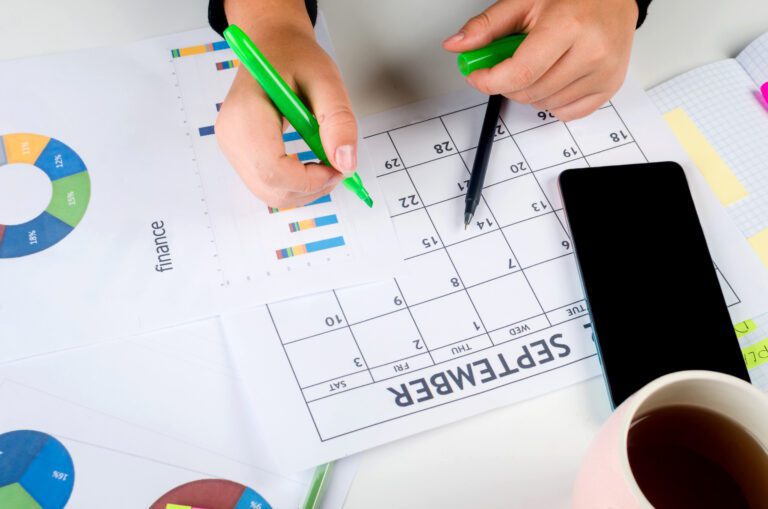 Understand Your Target Audience
Before creating digital content, research and understand who your customers are and what they want. Which websites or social media channels do they use the most? What digital asset types do they prefer? What kind of content resonates with them the most? Knowing your target audience will help you create digital assets that meet their needs.
Set Goals and Objectives
When creating digital assets, establish goals and objectives for what you want these digital assets to accomplish. Are you looking to increase brand awareness or drive more website traffic? Do you want to generate leads or convert customers? The clearer the goals and objectives, the easier it will be for you to measure the success of digital content created.
Choose Your Digital Assets
Make a digital impact! Choose digital assets that appeal to your target audience and best serve your goals. Whether it's video tutorials, podcasts featuring FAQs, eye-catching graphics, or engaging blogs, digital assets can help you reach more customers creatively and efficiently. Reuse each digital asset across different digital platforms and repurpose it for upcoming campaigns. Get digital savvy and pick the digital elements that show your business's unique capabilities.
Heritage Electrical - How an Electrician used Youtube to promote his business.
See how An Electrician at Heritage Electrical used digital assets on Youtube to drive website traffic and inquiries, improve SEO value and separate themselves from their competitors as experts in their field.
Create a Content Calendar
Developing digital assets is an ongoing process that requires consistency and regular updating. Create a content calendar to plan digital content, so you don't have to scramble when creating digital assets. Planning also allows you to adjust digital assets based on customer feedback or other factors.
Promote Your Digital Assets
The digital age has revolutionised digital asset management, allowing small businesses to capture and leverage digital assets like never before. By promoting these digital assets across all available marketing channels, customers can access them quickly—driving traffic to your website and other digital touchpoints.
You'll also be optimising your organic search results and running more effective email campaigns and social media marketing. If you haven't already jumpstarted promoting your digital assets, now's the time!
Don't let your digital assets languish in the background—make sure to get the most out of them with a powerful promotional campaign.
Analyse Results
Evaluate the success of digital assets by measuring key metrics such as website visits or engagement rates. The data collected can provide valuable insights into which digital assets are most successful so you can create more of them and which digital assets need to be adjusted.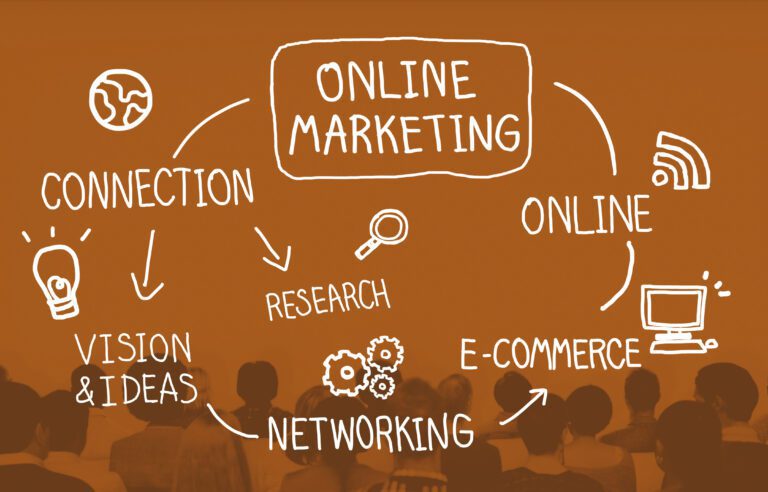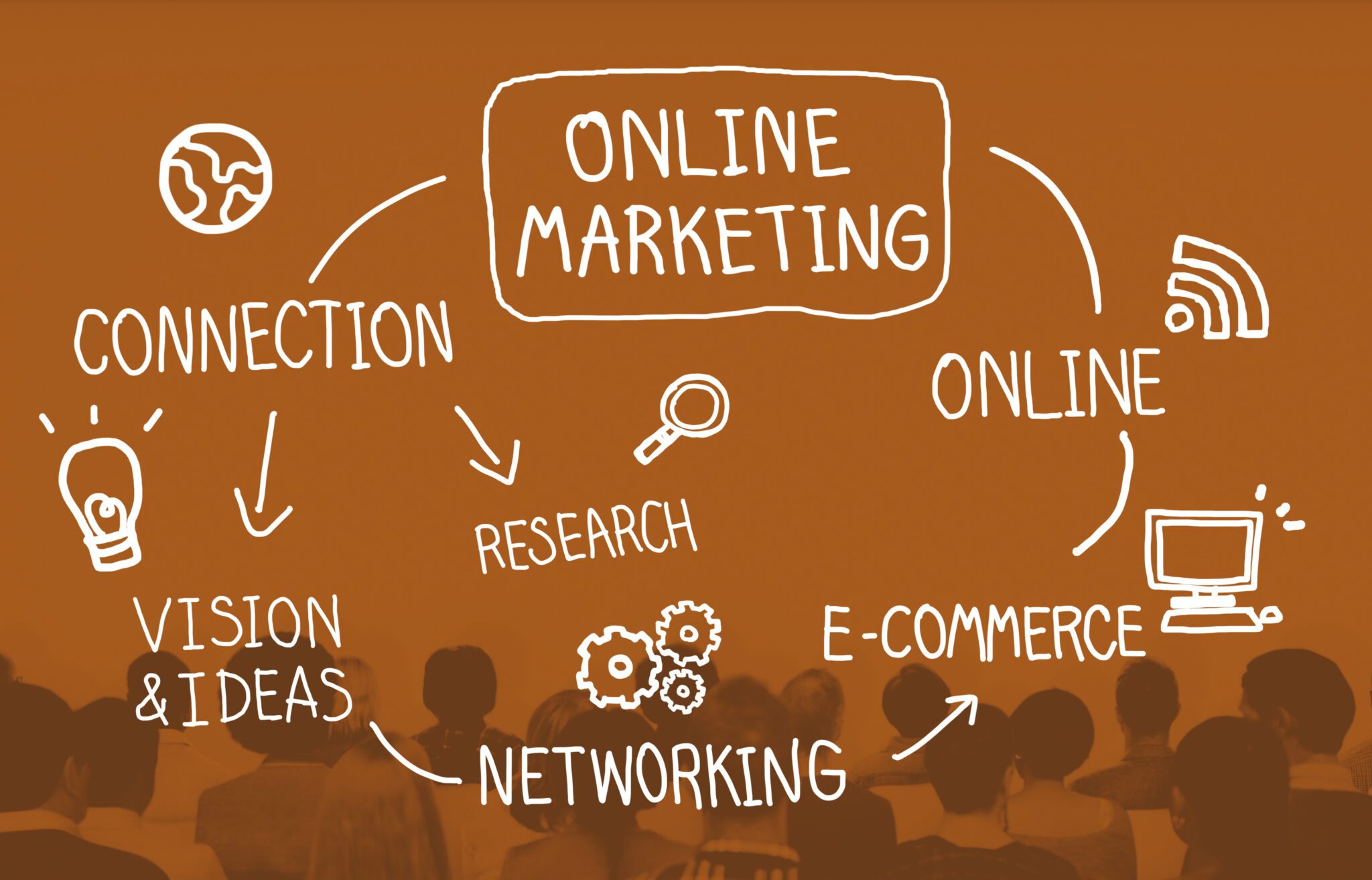 Blog Content Creation Ideas
Create digital content that resonates with your target audiences, such as how-to guides, interviews and case studies. You can also repurpose existing digital assets to make them more engaging for customers. By creating digital content ideas regularly, you'll be able to keep up with the latest digital trends and capture customer attention.
Here are a few digital content creation ideas to get you started:
Write blog posts about topics related to your business or industry.
Writing content related to your business or industry helps you develop as a thought leader, position yourself as an expert, and increase brand awareness.
Crafting content tailored towards your audience's particular needs and interests will prompt them to engage with and share it, allowing your content to spread further than initially intended. With thoughtful content creation, content marketing can become one of the most effective weapons for drawing more attention to your company and allowing you to build a following that could make all the difference for your success.
Write a series of blog posts covering a topic in depth.
Creating a blog post series can be an excellent way to provide readers with in-depth information on a subject, taking them further than just one blog post would. A blog post series allows you to expand on various aspects and nuances of your chosen topic while presenting content in an easily digestible format. 
A blog post series can also inspire loyalty and build long-term relationships with your blog followers as they return for more posts in the series. 
To create a blog post series that's engaging, informative and persuasive, start by selecting a subject that's most relevant to your blog audience, create posts offering helpful advice about the issue and keep it consistent so your readers look forward to what comes next.
Compare different solutions to a particular customer problem.
Engage customers by comparing different solutions to a particular customer problem or question. This digital content creation idea will show customers you understand their needs and help them make informed decisions. Use visuals like charts, graphs and tables to illustrate the differences between each solution for easy comparisons.
Create A Podcast That Discusses Industry Trends 
A podcast that talks about industry trends and how your business fits into them will help inform listeners, persuade them to utilise your services and showcase your brand's expertise. Additionally, it allows for conversations around topics that may be hard to achieve with written content.
Thought Leadership
Creating a thought leadership podcast is one of the digital content creation ideas any business should consider. Thought leadership podcasts effectively share your insights and expertise with listeners, increasing their trust in you and your brand. Moreover, producing relevant digital assets that customers can access on-demand will show them that you understand their needs and value them as individuals.
interview Influencers
Leveraging podcast interviews with influencers is a brilliant way to boost the value of your digital assets and gain a competitive edge. 
Not only do influential people have the capacity to reach vast numbers of people in their circle, but podcast interviews provide an extraordinary way for them to share their insights and strategies that have helped drive their success. 
These interviews can also provide valuable information about trend topics, giving your content a unique perspective for potential new customers or followers. A podcast interview featuring popular influencers will help you build visibility and make your brand stand out from the rest of your industry.
Discuss Industry Trends
For podcast creators, staying on top of developing industry trends can be great for creating a successful podcast that adds value to its audiences. 
Discussing the latest trends in podcasting can captivate listeners and make sure they come back for more, as well as provide podcast creators with plenty of material to discuss and ground-breaking ideas to explore.
Podcast creators who regularly discuss industry trends demonstrate professionalism, further establishing themselves as authorities and consolidating their presence in the podcast world. 
All in all, discussing industry trends on a podcast is highly beneficial for everyone involved!
Offer Digital Courses, Webinars, Or Workshops 
Digital courses, webinars and workshops effectively help potential customers understand your product and how it can provide solutions for their needs. By delivering digital opportunities, you'll be able to communicate with them more easily and offer helpful insight that can make the purchase decision much more straightforward. 
You can even take things a step further and give digital access to customer appreciation programs or exclusive offers that inspire loyalty among purchasers. Digital courses, webinars and workshops enable you to build relationships with your customers while guiding their journey through the buying process.
Splash some creativity into your content presentation – consider video content, custom graphic design, audio content, slide shares, etc. – so it stands out from the crowd!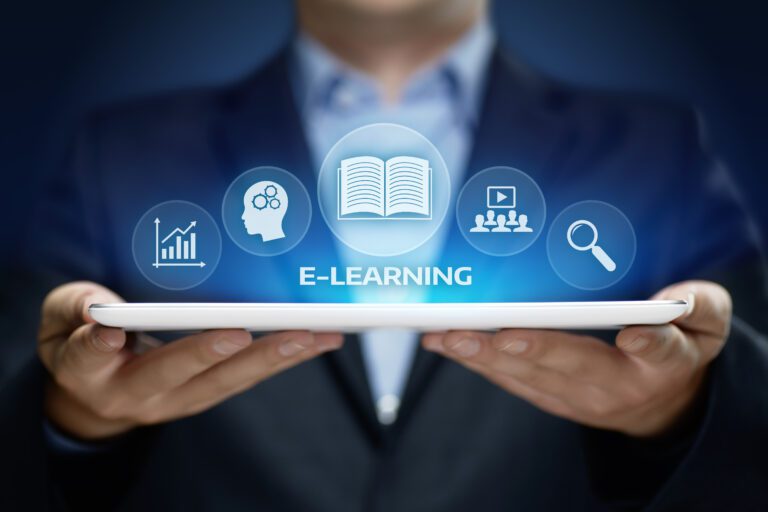 Create Videos Featuring Customer Testimonials And Success Stories
Customer testimonials and success stories provide an opportunity to show future customers what success they could achieve by using your product or service and add a personal touch that will help establish trust between customers and your brand. 
These videos also serve as valuable proof points for potential customers, as real people vouch for their success and have nothing to gain from promoting your offering. 
So if you're just getting started with content creation, consider producing customer testimonials and success stories – it could be a game-changer for your business!
Interact With Giveaways And Contests.
Two fantastic content creation ideas are hosting giveaways and contests. 
Giveaways are an excellent way to advertise products while getting customers interested in engaging on your page and the content you post. 
We worked with Your Nuts to create a successful newsletter growing their audience month on month by offering a small prize every month to one of their lucky readers. the prize was always small and was always products that they sold in the shop. For example at the beginning of summer, they gave away a sustainable picnic bag, with metal straws and suncream in metal, easy-to-recycle packaging.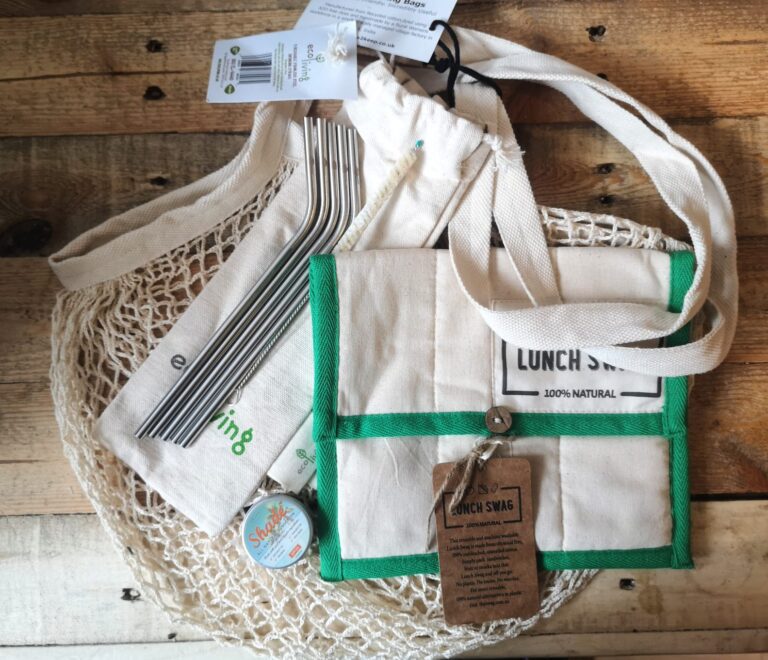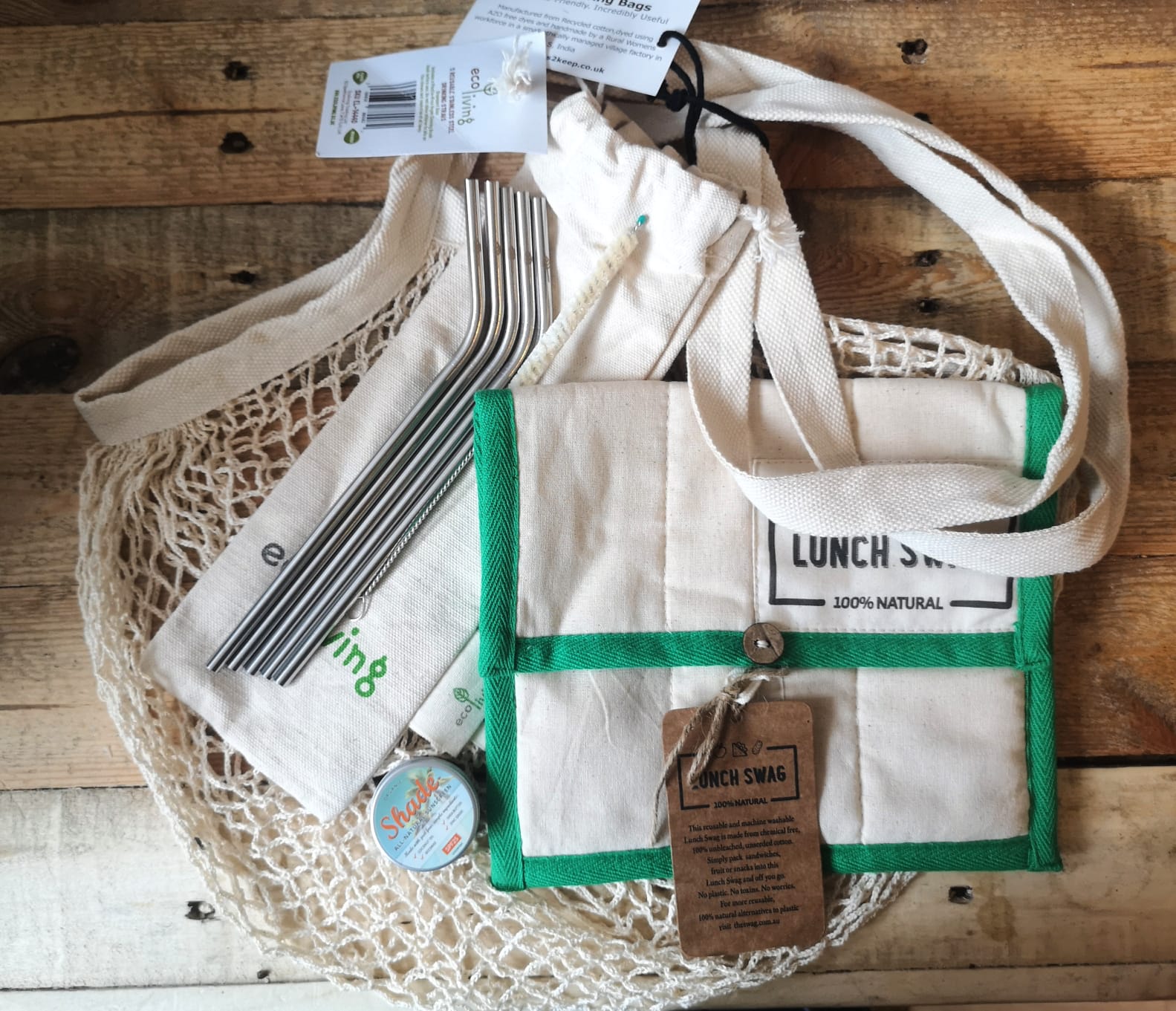 Contests create a sense of competition among your followers and foster engagement and brand awareness as participants often interact with one another when completing challenges or entering competitions. 
Both content creation ideas can be employed at minimal cost and have remarkable results for your business.
Repurpose Existing Digital Content Into New Formats
Creativity is vital in content creation, and one great way to kickstart your ideas is by repurposing existing content into new formats. This content could include anything from blog posts, videos or podcasts you have already created. 
Tailor your content to meet the needs of a different target audience or focus on topics from a unique angle. By breaking down existing content and rebuilding it in another format with new content elements, you can create something new - and provide value for your readers. 
Repurposing content is an effective way to engage with your target audience while also saving time and resources – so why not give it a try?
Start creating digital content for your small business today and take advantage of the powerful opportunities it can offer. Your digital content creation roadmap will provide you with a plan of action necessary to reach your goals. Good luck!