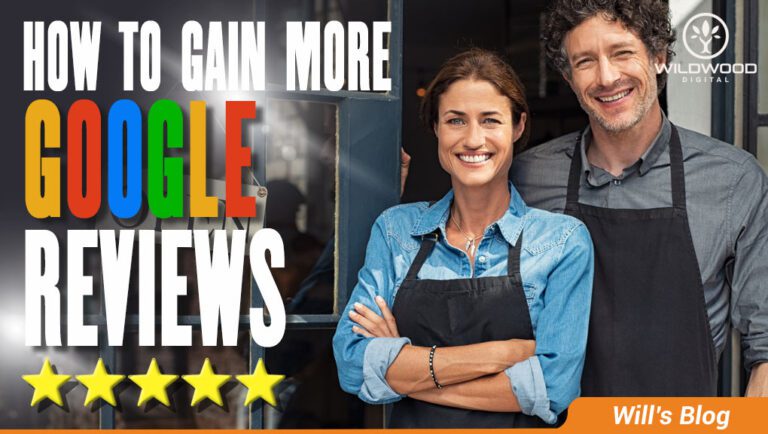 Harness the Power of Google Reviews: The Benefits of Getting Positive Reviews
Dramatically Increase Your Business Visibility With Google Reviews
Customer reviews can significantly impact the success of a small business. With limited marketing budgets and strapped cash flow, reviews are the best value marketing tool, hands down!
Reviews act as social proof and help customers decide whether your product or service is right for them; they also affect how relevant your business appears in search engine rankings. Positive online reviews are essential to establishing credibility and boosting visibility in the digital age.
By taking advantage of Google's review system, you can quickly boost customer trust, increase web traffic and skyrocket sales - all with just a few simple steps!
In this blog post, we'll go over why it's essential to get positive customer reviews for your small business and explain how to maximise its value.
Why Taking Advantage Of Your Google Business Profile Is Essential
Google reviews are a valuable asset for small business marketing. They give potential customers an idea of the quality of service or product the company offers and can be used to drive more sales.
By having a presence on Google, businesses can make it easier for potential customers to find them online and ensure they get those valuable opinions shared on the search engine results pages.
Businesses can create a profile page where they can upload photos, add descriptions of their services or products, link to other websites such as social media profiles or blogs, and even allow customers to leave reviews directly on the page.
This information will show up in search engine results when people search for terms related to the business, giving potential customers a better look at what they have to offer before making a purchase decision. Reviews left by customers will also appear on other web areas, such as local listing directories or review websites like Yelp or TripAdvisor.
Reviews from satisfied customers give a business more credibility than any advertisement or marketing campaign ever could. It shows potential customers that others trust them enough to do business, increasing their chances of purchasing.
Furthermore, customer reviews can help small enterprises improve their services or products by identifying areas where they can improve.
Why Positive Customer Reviews are Important for Small Businesses
A business with positive online reviews can use them to boost its reputation and increase sales. Customer reviews give potential customers insight into the quality of your products and services, helping them make an informed decision about whether or not to purchase from your company.
Positive customer testimonials indicate that other people have had a good experience with your business, giving potential customers more confidence in their purchasing decision. They are a powerful marketing tool, providing social proof that your business is worth investing in.
Having an abundance of positive customer reviews allows small businesses to stand out among competitors who may have fewer positive customer experiences to share.
It's vital for small business owners to actively seek out customer feedback and respond, demonstrating a commitment to providing quality products and services, which helps build trust with current and potential customers.
How to Maximise Positive Customer Reviews Through Google Business Profile
Customers look for confirmation from other customers before deciding to buy a product or service, and that's why it's so important to maximise positive reviews on your Google business profile page. Here are a few tactics you can use to encourage more positive reviews:
1. Ensure you provide a great customer experience - If customers are happy with their experience, they're more likely to leave a review. Ensure you provide exceptional customer service, answer questions quickly and efficiently, address concerns promptly, and follow up with customers after they make their purchases.
2. Ask your clients for feedback - You should proactively ask them for feedback after they've had an experience with your business. If the experience was good; ask them to leave a review on your Google Business Profile to help spread the word about how great your company is!
3. Respond quickly and positively - When someone leaves a review on your Google Business Profile, it's essential to respond promptly and positively no matter what the review says.
This shows that you value your customers' opinions and care about their feedback. It also encourages others who may have considered leaving a review but were unsure whether it would be appreciated.
4. Offer incentives - One way to incentivise more people to leave positive reviews is by offering rewards or discounts in exchange for leaving one. For example, offering 10% off the next order in exchange for leaving a five-star review could boost customer satisfaction while encouraging more people to share their experiences online!
Showing appreciation for customer feedback, responding quickly and positively when someone leaves a review, providing excellent customer service and offering incentives can help ensure that your business page is full of glowing reviews – something potential customers will appreciate!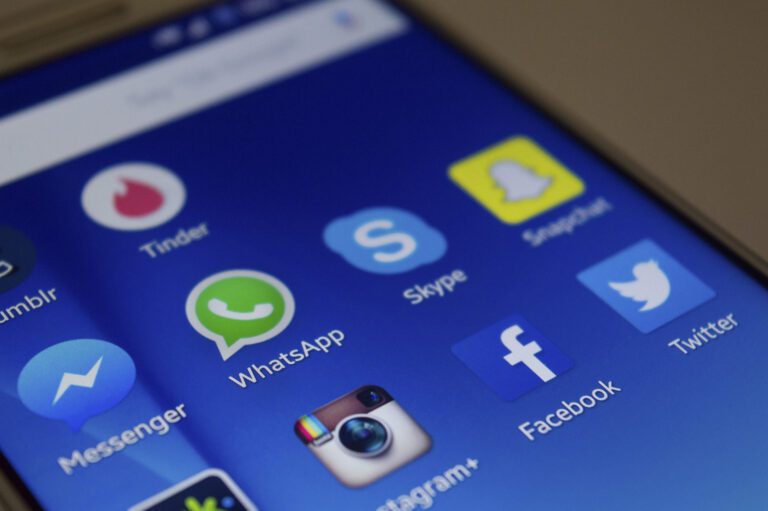 Share Customers' Positive Experiences On Social Media Platforms
When marketing your business and increasing your customer base, there is no more effective tool than sharing customers' positive experiences on social media platforms. In this digital networking age, customers can share their experiences.
By having customers spread the word about quality goods and services, businesses gain a stamp of approval that can travel quickly over social media channels.
Sharing customers' positive experiences on social media allows businesses to utilise a form of "word of mouth" advertising that significantly increases trust in potential new customers. Customers talking about their excellent experiences build a reputation for reliability and satisfaction.
This is even more powerful coming from outside sources, as it shows that the company is providing services that stand out from the competition. Additionally, this type of promotion can reach far more people than traditional methods such as flyers or television commercials, making it easier to make an impact in today's crowded marketplaces.
Utilising customer reviews on social media also gives businesses insight into what their current clientele likes or dislikes about their products and services, helping them focus on what needs improvement.
By having customers share their positive experiences online, companies will benefit from increased trust and recognition across multiple channels while uncovering valuable information to help improve their services even further!
Include Customer Reviews In Your Content Marketing Campaigns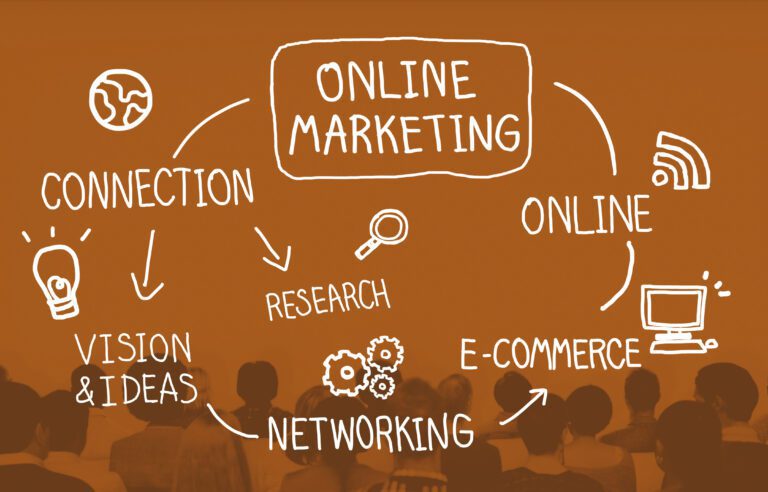 Customer reviews are a great way to showcase what others think of your offerings and can help convince potential customers to purchase. With customer reviews, you're leveraging the power of word-of-mouth marketing to reach a wider audience and create more opportunities for sales.
Adding customer reviews to your content marketing campaigns is easy and effective. For example, you could feature positive customer reviews in blog posts or within product descriptions on your website. You could also share them on social media along with relevant images or videos that capture the sentiment behind them. Doing this will allow potential customers to see how other people perceive your products or services and give them more confidence in making an informed purchase decision.
In addition to featuring customer reviews directly in your content marketing campaigns, it's essential to add a call-to-action (CTA) at the end of each review so readers can easily click through to learn more about your product or service, driving traffic back to your website and encouraging more conversions.
Overall, including customer reviews as part of your content marketing strategy is essential for building trust with potential customers and boosting sales for your business. By showcasing real experiences from actual customers, you can demonstrate the quality of what you're offering and create compelling reasons for why someone should consider purchasing from you.
Highlight The Best Reviews On Your Website Or Blog
When collecting customer feedback, reviews are a great way to show off your business and products. They help potential customers learn more about what you offer and you can use them as powerful marketing tools to gain more trust and credibility.
Build customer confidence in your brand by showcasing the positive experiences that other customers have had with your products and services.
By sharing these reviews, you can demonstrate that customers are satisfied with your offerings and that you're a company worth investing in.
Highlighting your best reviews shouldn't just be limited to traditional online websites or blogs; there are also plenty of other ways to draw attention to them.
For instance, some businesses include snippets of customer reviews on their product descriptions page or even feature them in social media posts. Consider creating a marketing campaign around the customer testimonials that showcase how customers have benefitted from using your products or services. Sharing positive stories about customers who have enjoyed working with you is an effective way to spread the word about your business and increase customer acquisition rates.
Another great way to boost engagement with customer reviews is through interactive features like rating systems or polls. Allowing customers to rate their experience provides valuable insights into how well-received your products are. It can help create an ongoing dialogue between customers and businesses that helps foster trust and loyalty over time. Additionally, featuring polls on social media platforms such as Twitter or Facebook gives customers another easy way to engage with your content while providing helpful feedback for improving future products or services.
Overall, highlighting customer reviews is an essential part of any digital marketing strategy—so don't forget to give them their due respect! By taking advantage of all the various options available for showcasing positive customer feedback, you can establish trust between yourself and current clients while simultaneously attracting new ones. With so many opportunities for emphasising customer satisfaction, high-quality reviews should be among the top priorities when promoting a successful business venture.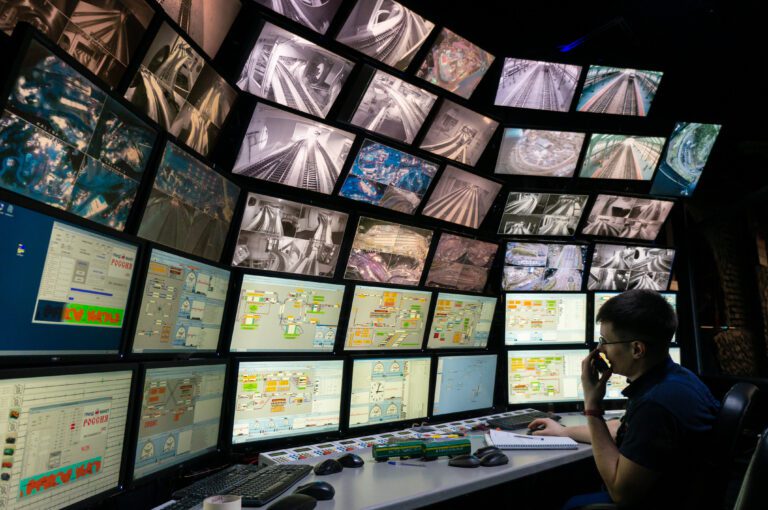 Monitor Your Reviews Regularly
Monitoring your reviews is an integral part of managing your online presence. In today's digital world, customers increasingly turn to reviews to help them decide what products and services they want. With so much competition, businesses must keep track of their reviews and respond appropriately. Doing so will help ensure potential customers have a positive experience with your brand and can help you build a strong reputation.
When monitoring reviews, it's crucial to stay on top of negative and positive feedback. Even if the comments are not favourable, responding quickly, politely, and professionally can turn a negative experience into a positive one. It also shows existing and potential customers that you take customer service seriously by listening to their complaints and trying to rectify any issues promptly. Regularly checking for new reviews allows companies to thank customers for their negative or positive feedback, which helps foster loyalty between you and your customers.
Responding quickly and accurately to these reviews can make a difference to how your business is perceived by potential customers researching online before deciding which company to purchase from.
Monitoring for dubious activity, such as fake reviews, can alert you to any attempts at manipulating ratings or swaying public opinion that could negatively impact your business reputation.
Overall, monitoring your reviews is essential to managing your online presence, fostering relationships with genuine customers, and warding off any malicious activities that could harm your business's public image or ratings.
Taking the time to scan through reviews carefully each day can help maintain a good reputation while providing valuable insights into how people perceive your products or services — allowing you the chance to make adjustments as needed for better customer satisfaction in the future!
Respond Promptly To Any Negative Feedback
Respond promptly to any negative feedback you may receive, no matter the platform or forum. Quickly responding sets a tone of professionalism and respect that will set you apart from others in your industry. It also shows customers that their opinion matters to you and that their feedback is valuable.
The more time someone has to think about their negative experience with your brand, the less likely they will have a favourable view of your company in the future. By responding quickly, you can address any concerns promptly and show customers that you take customer service seriously.
Additionally, quickly responding allows you to take control of the conversation and nip any further negativity in the bud by showing that you listen to your customers.
A prompt response also makes customers feel valued and cared for, improving loyalty and trust in the brand. Ultimately, responding swiftly to any negative feedback demonstrates respect towards customers and an emphasis on customer service excellence, which should be a goal of all businesses.
Leverage Customer Reviews To Boost Business Success
Recent studies have shown that customer reviews can be a powerful tool to boost business success. Reviews give potential customers essential insights into businesses' products and services' quality, reliability, and value. As a result, companies that actively collect and use customer feedback are more likely to show improved performance than those that do not.
One of the most significant benefits of leveraging customer reviews is their positive effect on sales. Customer reviews help highlight the features customers find appealing about a product or service, which helps attract new buyers while also increasing loyalty among existing customers. On top of this, reviews can help improve SEO rankings by increasing website traffic and providing valuable content for search engine bots to index.
Another significant benefit of customer reviews is their ability to improve product development by giving businesses valuable insights into consumer needs and preferences. You can use this information to make informed decisions when designing or tweaking products and services, resulting in improved user experiences that lead to more satisfied customers.
Positive reviews will increase trust in potential customers, help establish credibility, and could even skyrocket your sales numbers if managed correctly. Take proactive steps to encourage customers to leave reviews, swiftly and efficiently collect negative feedback, and stay up-to-date on what people say about your business.
Utilising customer reviews as part of your content marketing strategy is a great way to engage potential customers and build trust early on in the relationship. By including a series of positive customer experiences across social media platforms, blog posts, or even highlighting some of your best reviews on your website or homepage, you can prime new visitors for conversion into paying customers.
Leveraging customer reviews should be essential to every small business success story – make sure yours is one of them!
Do you need help building more Google reviews? Contact Us