Google's Vicinity Update - The Largest Local Algorithm Update in 5 Years
At the beginning of December, we noticed significant changes in local search rankings for some of our local businesses' websites with many other marketing businesses reporting similar results. Then on December the 16th Google confirmed our suspicions on a tweet confirming the algorithm update: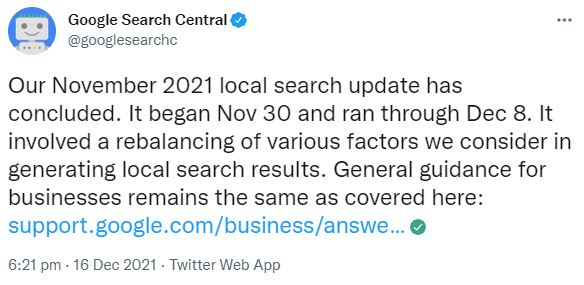 The update ran from November the 30th through to December the 8th. The update has been named the 'Vicinity' update as the biggest disruptions appear to have been caused based on a business's proximity to a geographical location.
What Is The Vicinity Update?
The Vicinity update has been named due to the way that it appears to primarily target a business's proximity to a geographical location as a ranking factor.
This is good news for smaller local businesses that perhaps don't have the means or larger businesses to rank far away from their location.
Proximity has been an important ranking factor in local search for a long time. Businesses have also been able to optimise their website and rank far away from their actual business location.
The vicinity update appears to be Google's attempt to clamp down on this, giving smaller businesses a better chance to appear more locally as they will not need to compete with businesses further away. This in turn will give the end-user more relevant local results.
Google Local Pack Redesign
Many SEO companies are reporting that the Google Local Pack has a new redesign. I have seen the new design on a few Google searches but not consistently yet (so much so I have not been able to take a screenshot yet), so maybe, it will take a little while to roll out fully.
The new design sees the business profiles appearing with the business profiles to the left and the map to the right.
New design: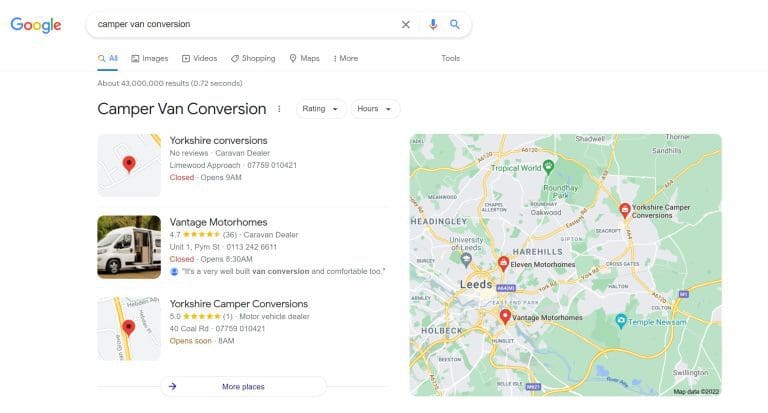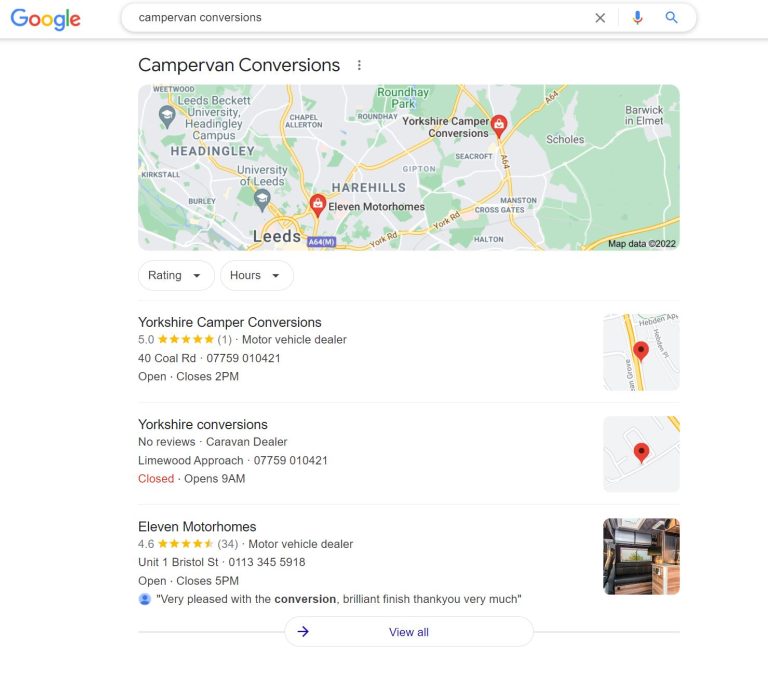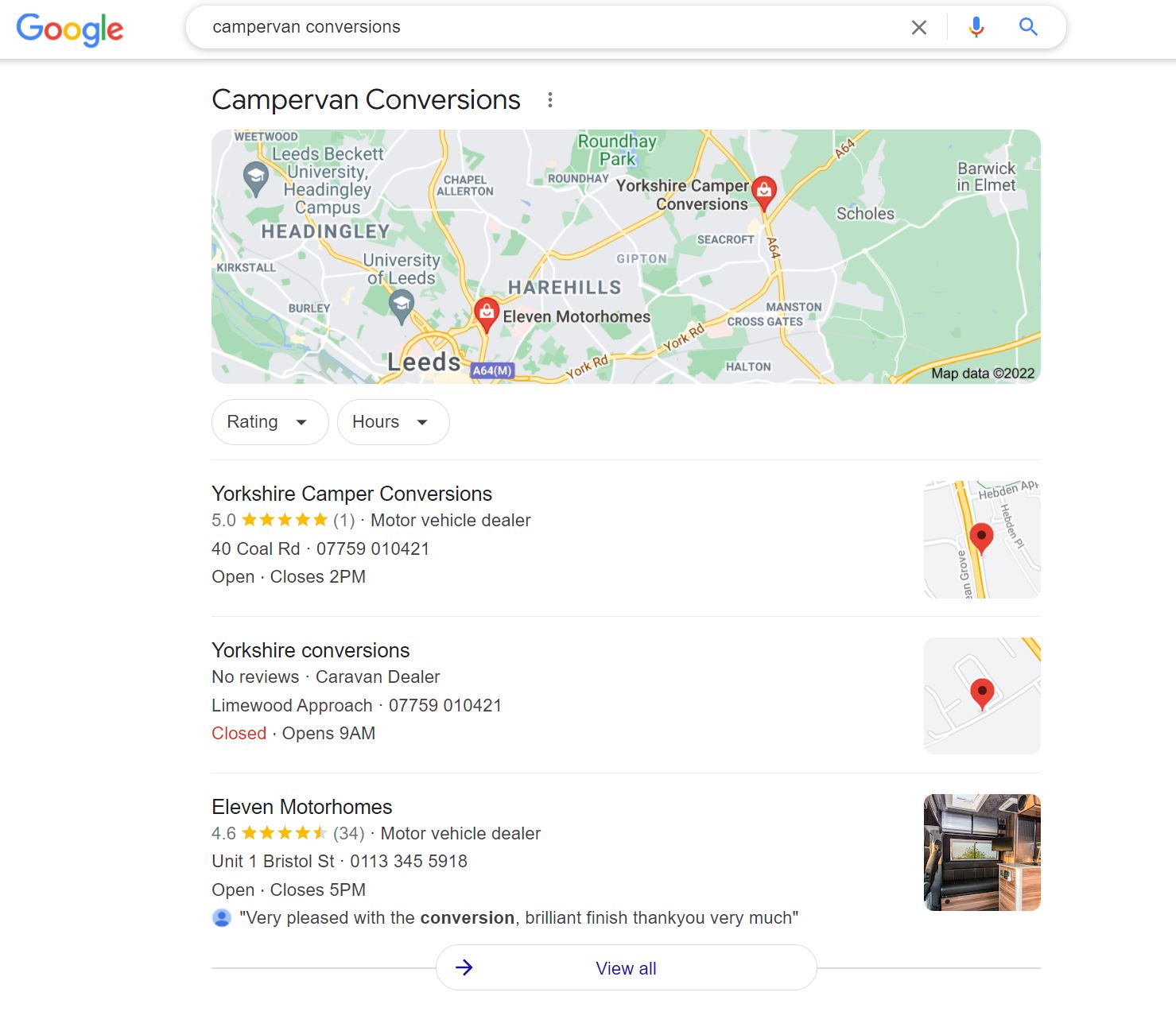 Google commented on the redesign saying this:
We're constantly exploring ways to connect people with the helpful information that they're seeking. We're currently rolling out an update to the Search interface on desktop so when people search for places or businesses nearby, like 'parks near me' or 'restaurants near me,' they'll easily see local results on the left and a map on the right. We expect this to be broadly available over the coming weeks."
What Should Local Businesses Do To Make The Most Of The Vicinity Update?
The advice from Google remains the same and here's a link to their guidelines.
Following the link above you will find that Google algorithm determines results based on relevance, distance and prominence, meaning nothing new has been added or changed.
If you are looking to boost your visibility on search results Google recommends you:
Enter complete data
Verify locations
keep opening hours accurate (ever search for a shop to check its location only to find out when you get there it's not open, very annoying)
Manage and Respond to Reviews
Add photos
Google is constantly developing its own platform to give its users the best possible experience.
It's important for local businesses to continue to adapt alongside these changes and stick with the guidelines Google provides in order to be found and ultimately win more business online.
If your looking for a partner to help your business become a success online get in touch with the Wildwood Digital team today.