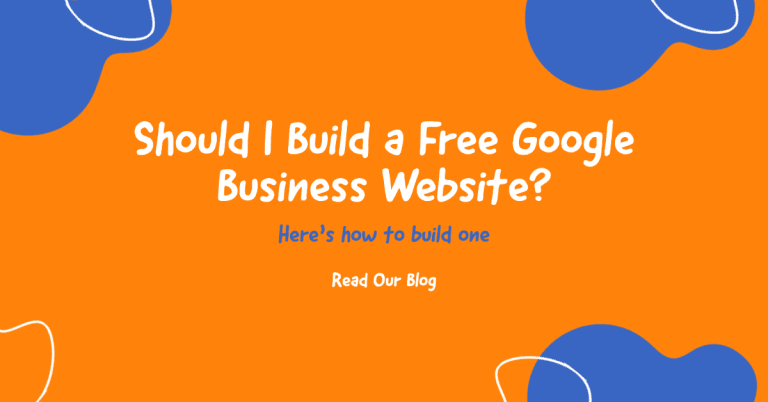 Should I Build a Free Google Business Website? Here's How to do It!
Should I Build a Free Google Business Website? Here's How to do It!
Should I Build a Free Google Website?
Google have launched their free website builder to help local business become more successful online with either no or little financial out lay. In this article we look at a few of the good and not so good features that come with the free Google Business Website
How Much Does A Google Website Cost:
The website is completely free to build. All you need is a Google profile/ email address which is free to sign up for.
Once you have a verified google my business profile (You can sign up for your free google business profile by following this link) you can then add your free Google business website.
Google do give you the option to purchase a custom domain name. Though this is necessary I personally would highly recommend as you will have the option to start building trust in a domain name of your choosing i.e. dannysplumbing.co.uk rather than dannysplumbing.business.site. This will benefit you as if you do choose to go on and build a more professional website you will be able to keep your custom domain name for the new website. This helps with brand continuity and any ranking seo value of your domain.
Features of A Google Website
Easily display photos of your work
Tell potential customers about your business and what you can offer them
Free to use
Mobile friendly
It automatically updates
You can manage it on your mobile phone
You can place ads on google (exercise caution)

How do I Set up My Free Google Website?
When logged into your Google business profile scroll down to 'website'.
The website builder will automatically take the information from your google business profile and create you a website.
To purchase a domain click the top left of the screen I recommend a .co.uk domain for most uk local businesses.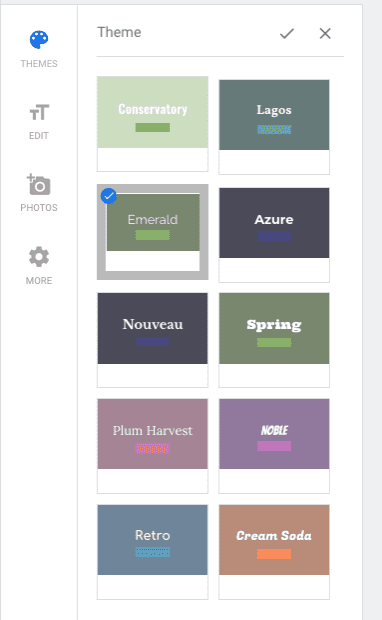 You can change the layout (theme) of your new website, alter text and titles and add photos by clicking in the options top left corner.
How Does The Free Google Website Hold Up?
The good:
Easily and quickly create a website
Add a website button to your google business profile (this helps business to look more official)
It's a great way to display photos of your work or business
Include a map of your location
Easily to manage from your google business profile
Mobile friendly
The bad:
Poor seo value due to not being able to add additional pages or customise page title tags or meta descriptions, meaning it is unlikely to appear in google organic results
No social media sharing buttons (in 2022, what!)
No ability to add structured data mark up. Local business schema can be really important for local businesses wanting to appear on google
No options to add additional call to action buttons
No ability to add alternate text to images reducing seo value and preventing images showing in google image search
Should I get a Free Google Business Website?
That depends…
There are a few questions you need to ask yourself first.
If you cannot afford to get a professional to build you a website (after all your website is the first impression many people will have of your business) and you are not great with computers.
A google business website is a great place to start. I highly recommend you to purchase a custom domain (though not available with google, a professional such as at Wildwood Digital, can advise you to which domain may be best for your business)
If you are strapped for cash but have the time and skills there may be better website builders available. Website builder square space could be a more suitable alternative with the option to add additional pages.
Would you do your accounts yourself?
No probably not, why? Because your accountant saves you money and more importantly time. Meaning, you can focus on what you're good at.
Website building can be a complicated process. From what cms (content management system) platform you choose to build on, down to the titles and content you include in your website.
There are many factors that will dictate how well your website ranks, how well it converts customers which all dictate how much money you will earn from your website.
At Wildwood Digital we have professional website packages from as little as £500 upfront (just a 50% deposit) and a small monthly management cost which includes a quarterly call to ensure your business is thriving online.
This is often made back in the first two or three customers brought in by the website. Often in only a few months, you have a website that earns more money than it cost.