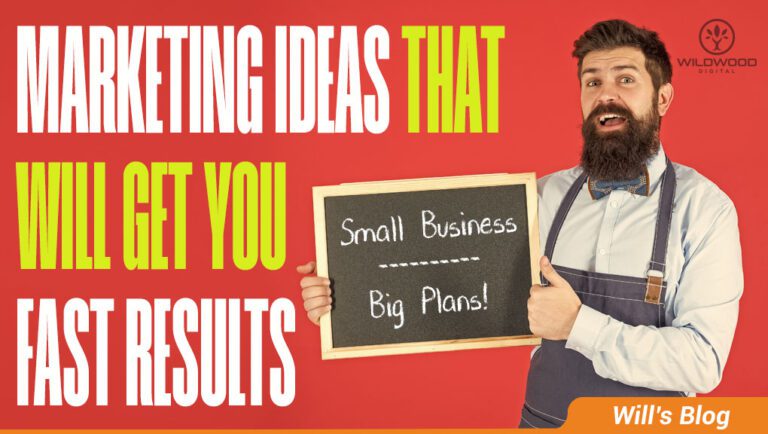 Small Business Marketing Ideas That Will Get You Fast Results
Seven Traffic Boosting Tips To Fire Up The Marketing Turbo Chargers
You want to see your business grow, but with limited time and resources, it can be tough to know where to start.
These seven small business marketing ideas will give your business the boost it deserves!
Stay tuned for more digital marketing ideas and subscribe to the blog!
1. Create A Google Business Profile
As a small business owner, your first marketing step should be to create a Google Business Profile (GBP). It's a free and easy way to get your business on Google Search and Maps, and it will quickly help you reach new customers.
A GBP stands head and shoulders above all other forms of internet marketing when it comes to local, location-based businesses. A GBP allows you to control how your business appears in google search results and gives you the final say over what information appears, including links to your website or social media profiles. A GBP should be every small business owner's first step on the digital marketing roadmap.
Creating a profile is simple and only takes a few minutes. Visit the Google Business Profile page to get started and follow the instructions. You'll need to provide basic information about your business, such as your name, address, and website. Then, you can add photos, videos, and other content to help people learn more about what you do.
Once you've created your Google Business Profile, keep it up-to-date with the latest news about your business. That way, you'll always provide potential customers with the most accurate and helpful information possible and demonstrate that your business is thriving.
Remember to add your opening hours and any unique details for public holidays, especially if you are a customer-facing store, as it will reflect negatively on you if people show up at the store when you are closed!
2. Gain Those All Important Google Reviews
Once you've created your Google Business Profile, the next step is gaining those all-important Google reviews, which should be your number one marketing priority.
Not only do reviews provide valuable feedback from customers, but they also help to improve your ranking in search results, so it's doubly important that you focus all your efforts on gaining more of them.
You can do a few simple things to encourage customers to leave reviews:
Add a link to your Google Business Profile on your website or in your email signature
Include the review link in the footer of your invoices
Make it easy for customers to leave reviews by providing clear instructions (you can even include screenshots)
Use positive customer experiences as an opportunity to request a review
Say thank you when you do receive a review, whether it's positive or negative
Remember that reviews are most valuable when honest and accurate, so avoid asking customers to leave positive reviews or offering incentives in exchange for them.
In my experience, Google Reviews take a bit of work, and creative thinking can go a long way to getting them.
For example, if you run a cleaning company, offering your staff a bonus can be a brilliant way to increase the number of reviews. Direct customer interactions can be the most fruitful source of consumer goodwill, and you need to learn how to tap into it.
Similarly, Plumbers, Electricians and other tradespeople can benefit by directly requesting reviews and sending a simple text message with the link to complete. It can take a bit of cajoling sometimes, but the results are worth the time spent.
3. Post Social Media Content Regularly
I know, I know, you've heard it all before. Social media is the killer marketing channel, and we should all post on every social media platform ten times a day.
However, that isn't how it works; picking the social media platforms relevant to your business and posting several times a week is a good strategy.
For example, if you're a B2B company, then LinkedIn should be your focus, whereas if you're a Trades Person or retailer, then Facebook and Instagram will be more relevant.
Literary types will be more at home on Twitter and remember to keep your Google Business profile updated with your latest news.
The important thing is to post content regularly that is interesting, engaging and relevant to your audience, so people know you're still alive and kicking.
When customers research a product or service, they often turn to social media channels to make sure that the company is actively trading or offers customer support through social media.
If social media isn't your thing, consider outsourcing, as the benefits of having an active social media presence are too good to ignore.
As a small business, it will be well worth the effort to promote your business and be the face of the company. Nobody else will do it for you, and it is well worth your time coming up with creative marketing ideas.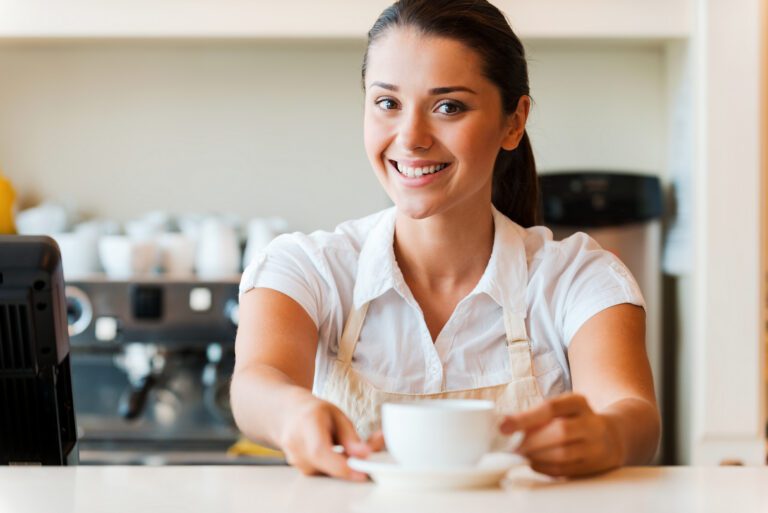 4. Start Blogging or Creating Case studies On A Regular Basis
Blogging requires a lot more effort to generate results, but in the long term, your work on one single article can bring in repeat business for many years to come. Read our blog about writing the perfect case study and how this helped Wolfe Design Build.
Blogging works best when it is consistent. To begin with, aim to write about 600-700 words weekly and, using that as a foundation for your online , gradually increase the amount of content in each article until you produce around 1,500 - 2,000 words per article.
If that sounds like a lot, then perhaps it is, but people skim-read headlines and pick out the juicy bits, so shorter "fluff" pieces only work as news bites.
For anything more substantial than that, you need to give your readers some meat on the bone.
The topics you write about will be dictated by the goods or services you offer, but some general tips to follow are:
Write evergreen content (i.e. not time specific), so it can be found easily in search engines for many years to come
Keep your articles focused on a single topic rather than trying to cover too much ground
Use keyword research to ensure you're writing about topics that people are searching for online
Use images, infographics and videos to break up your text and make your articles more visually appealing
Blogging offers numerous benefits for small businesses, including improved SEO, increased traffic to your website, and the chance to build a strong relationship with your customers.
If you're not already blogging, start today. If weekly feels too much, commit to writing two articles per month, but whatever you do, ensure it is consistent.
5. Get Listed In National And Local Directories
Local directories are an essential part of any small business marketing strategy, especially if you're just starting, as they help customers find your business and can give you valuable backlinks to improve your SEO.
Popular local directories include Google My Business, Yelp, Foursquare, and Yellow Pages. Search for guides specific to your industry or location. For example, if you're a restaurant owner in Leeds, you might want to list your business in The Leeds Restaurant Guide or Yorkshire Food Guide.
To get started, create a list of all the directories you want to be listed in and then claim or add your listing to each one. Ensure you provide accurate and up-to-date information about your business, including your name, address, phone number, website, and opening hours.
Adding photos and videos to your listings is also a good idea to help them stand out. And remember to monitor your listing regularly to ensure that the information is still accurate and that people can find you easily.
If you need help submitting to guides and directories, we can help.
6. Regularly Send Out Email Newsletters With Valuable Content And Offers
If you are the type of person who thinks sending a newsletter once in a blue moon is good enough, then think again.
Regularly sending out a mailshot will keep your business front and centre in your customer's minds, and whilst they won't spontaneously purchase based on your well-crafted prose, the drip drip drip effect is proven to be effective.
Your email newsletters don't have to be long or full of sales offers, but they should include valuable content that your customers will find interesting and helpful.
Think about the type of information that would be useful to your target audience, and make sure each email includes at least one strong call to action, whether that is an offer, a freebie or simply a link to your latest blog post.
Remember to add social media sharing buttons so people can easily share your newsletter with their network. Oh, and don't forget to include that link to your Google reviews!
7. Offer Discounts To Customers Who Refer New Business
Building great customer relationships is hard work and filling the sales pipeline is the hardest part of the jigsaw for any business owner.
One of the most effective ways to do this is by offering a discount to customers who refer new business your way.
This doesn't have to be a massive discount, but even a small percentage off their next purchase will incentivise your customers to promote your business to their friends and family.
Make it easy for them by providing referral cards or an online form where they can quickly fill in their details and those of the person they are referring.
You could also offer a prize draw with a larger ticket item as the main prize and smaller prizes for runner's up. This works exceptionally well if you sell products that people are likely to buy as gifts, such as food hampers or beauty products.
Finally, remember to say thank you to the referrer, either with a personal note or a voucher for their next purchase.
People love feeling appreciated, and if you make them feel good about referring business your way, they are much more likely to do it again.
Any small business can implement all these five simple marketing ideas without breaking the bank.
Get started today and see how quickly you begin to see results.
Contact us if you need help with any or all steps in this blog.