The Power of Networking: LinkedIn Strategies for Small Businesses
A Brief Overview Of LinkedIn As A Powerful Networking Tool
LinkedIn, launched in 2003, has emerged as a potent digital marketing tool for businesses of all sizes. With over 700 million users as of 2021, it offers a rich, professional audience network unrivalled by any other social media platform. Unlike other platforms focusing on personal updates or casual conversations, LinkedIn's user base is primarily professional, giving it a unique edge as a marketing platform where businesses can engage in meaningful, industry-specific conversations with a targeted audience.
LinkedIn can be a powerful tool for small businesses to showcase their services or products, establish thought leadership, and build valuable connections. It provides a platform where they can engage with potential clients, partners, and industry experts, opening doors to opportunities that might otherwise remain inaccessible.
Creating and sharing content, from text posts and articles to videos and infographics, also allows your business to position itself as an expert in your field, enhancing your credibility and attracting potential customers.
Moreover, LinkedIn's robust suite of advertising tools allows businesses to reach a highly targeted audience. The platform's advertising capabilities allow for precise targeting based on various parameters like job title, industry, company size, etc., ensuring that marketing efforts are concentrated on the audience most likely to be interested in the business's offerings.
Finally, LinkedIn's features, like Groups and Events, can greatly value businesses. LinkedIn Groups provide a space for like-minded professionals to share insights, ask questions, and network, making it an excellent place for companies to engage with potential customers and establish their industry expertise.
Similarly, LinkedIn Events allow companies to host webinars or virtual meetups, providing another avenue for engagement and connection-building.
LinkedIn's professional focus and rich features make it a powerful business marketing tool. By leveraging it effectively, companies can enhance their visibility, build valuable connections, establish industry authority, and, ultimately, drive business growth.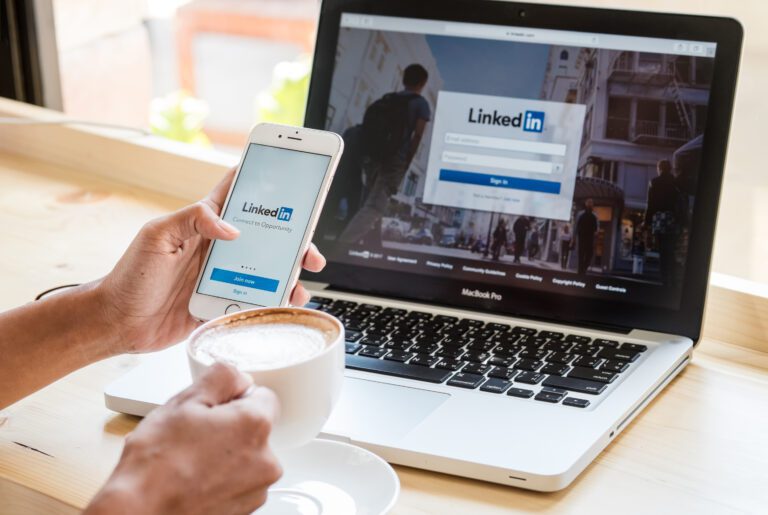 Understanding LinkedIn's Role In Business Networking
LinkedIn has revolutionised professional networking by moving it into the digital realm, making it faster, easier, and more accessible. Before LinkedIn, professional networking typically involved attending industry events, meetings, or conferences, which could be time-consuming and geographically restrictive.
Now, professionals can connect globally with a simple click, expanding their networking reach beyond their immediate locales. The platform allows users to showcase their professional achievements, skills, and endorsements, making it easy for others to assess their credibility and expertise.
LinkedIn has provided an avenue for thought leadership through content sharing, enabling professionals to engage in industry discussions, share insights, and build their professional reputations.
Introducing features like LinkedIn Groups and LinkedIn Live has also fostered more dynamic and interactive networking opportunities. LinkedIn has transformed how professionals network, making it a more streamlined, efficient, and comprehensive process.
The Unique Advantages LinkedIn Offers For Small Businesses
LinkedIn offers unique advantages for small businesses that can significantly contribute to their growth and success:
Providing a professional platform for showcasing business offerings, achievements, and testimonials, which can enhance credibility and attract potential customers or partners. With its robust targeting capabilities, LinkedIn allows small businesses to reach out directly to decision-makers in their target industries, which can be challenging on other platforms.
The platform's content-sharing features allow small businesses to establish thought leadership in their industry, thus differentiating themselves from competitors. LinkedIn Groups enable firms to engage in niche-specific discussions and network with industry professionals, potential clients, and influencers. The LinkedIn Learning feature also provides valuable resources for small business owners to improve their skills and knowledge in various areas, from marketing to leadership.
LinkedIn's advertising platform offers precise targeting options, enabling small businesses to promote their products or services to a highly relevant audience, thereby increasing the effectiveness of their advertising spend.
Importance Of A Polished And Professional LinkedIn Profile
A polished and professional LinkedIn profile is crucial in the digital era, where first impressions often occur online. Your LinkedIn profile is more than just an online resume—it showcases your professional persona, reflects your brand, and is often the first point of contact between you and potential clients, employers, or partners. In many ways, it is your digital business card, making it an essential part of your professional identity.
A well-crafted LinkedIn profile can lend credibility to you as a professional or your business. It's not just about listing your job roles or accomplishments; it's about presenting your skills, experiences, and unique value propositions compellingly and engagingly.
By accurately detailing your professional journey, you can demonstrate your expertise in your field, which can attract potential business opportunities, partnerships, or job offers.
Your LinkedIn profile's profile picture, headline, and summary sections play a particularly significant role in creating a solid impression. A professional profile photo helps establish trust and adds a personal touch to your profile.
The headline, often the first thing people read, should communicate your professional role or the value you offer. The summary lets you tell your story, highlight key accomplishments, and articulate your professional goals.
Beyond the basics, adding rich media such as videos, images, and links to your work can make your profile more engaging and provide tangible evidence of your skills and accomplishments. Likewise, having recommendations from colleagues, clients, or employers can significantly enhance your profile's credibility.
Regularly updating your profile with new achievements, skills, or experiences is equally important. Keeping your profile current signals to your network and potential connections that you're actively engaged in your professional development.
In summary, a polished and professional LinkedIn profile can significantly elevate your professional image, open doors to new opportunities, and be a powerful tool for personal branding.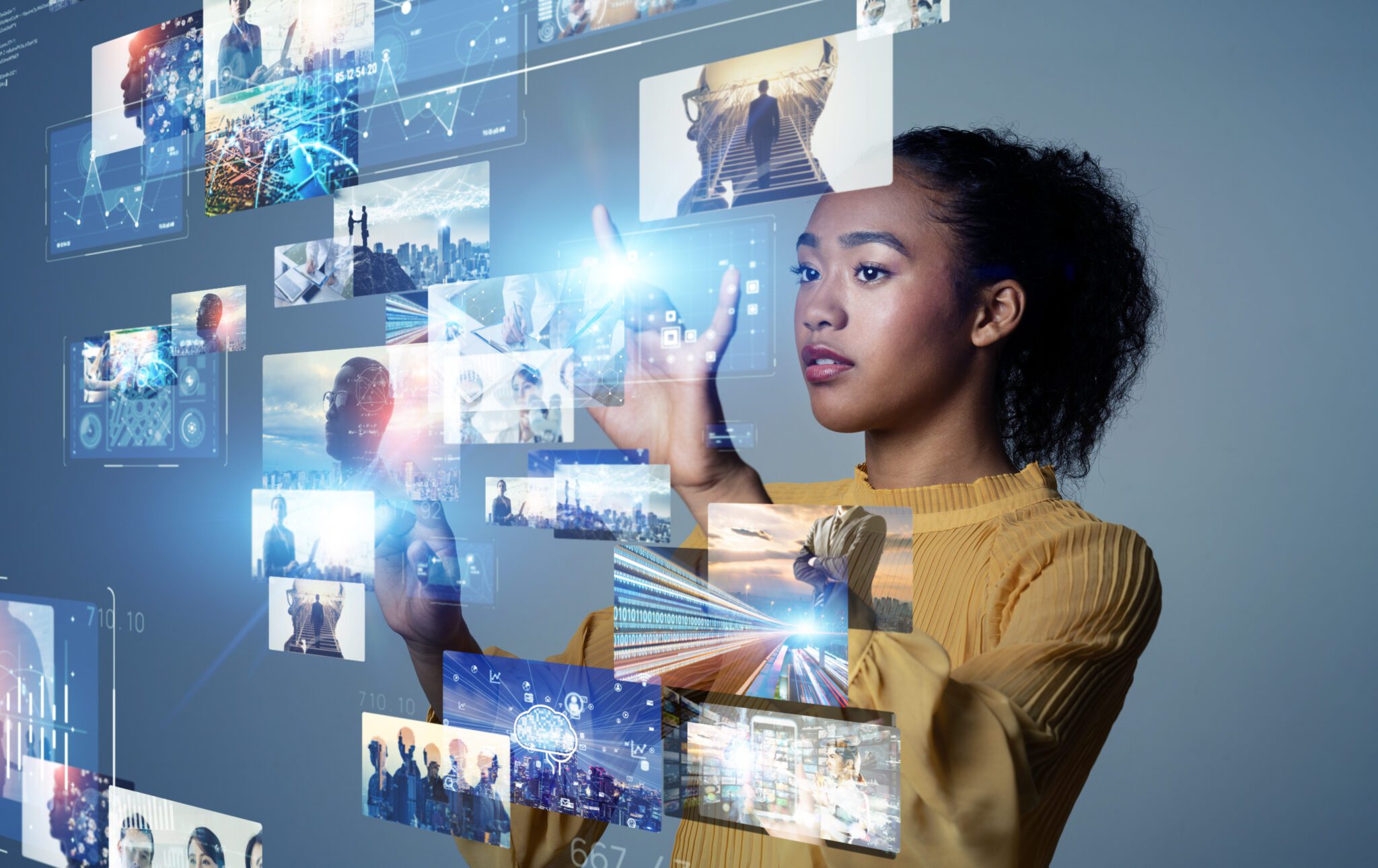 Guidelines For Optimising Each Section Of The LinkedIn Profile
Profile Picture and Background Photo: Your profile picture should be a professional, high-quality headshot where your face takes up about 60% of the frame. Smile naturally to appear approachable. The background photo is an additional opportunity to personalise your profile. It could feature your workplace, an image related to your industry, or a branded image if you're a business owner.
Headline: The headline appears below your name and is often people's first read. Use this space to briefly showcase your current role, essential skills, or value proposition. For example, instead of "Marketing Manager," you might write "Marketing Manager Specializing in Digital Strategies for Small Businesses."
About Section: This section should tell a compelling story about your professional journey, skills, and goals. It's your chance to highlight your unique value proposition and provide context to the information in your profile. Don't avoid mentioning notable achievements, using keywords relevant to your industry, and even showcasing a bit of your personality.
Experience Section:
List your work experience in reverse chronological order.

Include the company, your title, and the dates of employment.

Rather than just listing duties, focus on specific projects you worked on and the results you achieved.

Use quantifiable data whenever possible to highlight your impact.
Education Section: Include all relevant education, including degrees, certifications, and professional training. LinkedIn also allows you to add activities and societies you were a part of, which can provide a fuller picture of your experiences.
Skills and Endorsements: Add relevant skills to your profession, as these keywords can help you appear in search results. Prioritise your most essential skills. You can also ask colleagues or clients to endorse these skills, lending more credibility to your profile.
Recommendations: Request recommendations from colleagues, managers, or clients who can vouch for your skills and qualifications. A well-written recommendation can reinforce the strengths you've listed in your profile and provide social proof of your abilities.
Accomplishments: This section includes honours and awards, patents, published work, projects, languages, and more. You can add any significant achievements that don't fit into the earlier sections here.
Interests: The people, companies, groups, and schools you follow appear in this section. These can give additional insight into your professional interests and affiliations.
Remember to keep your LinkedIn profile updated, especially when you have a new job, completed project, or accomplishment. Regular updates will keep your profile current and show that you're actively engaged in your professional life.
Building A Powerful LinkedIn Network
One of the most powerful features of LinkedIn is its ability to facilitate professional connections across industries and geographies. Here are some techniques to effectively connect with other industry professionals.
1. Use the 'People You May Know' Feature: LinkedIn's algorithms suggest individuals you might know based on mutual connections, shared affiliations, or similar industries. Browse through these suggestions regularly and connect with relevant individuals.
2. Personalise Your Connection Requests: Include a personalised message whenever you send a connection request. It could be a note about a shared interest, a mutual connection, or a specific reason you'd like to connect. Giving a personal touch can increase the likelihood of accepting your request.
3. Leverage LinkedIn Groups: LinkedIn Groups are an excellent place to meet like-minded professionals within your industry. You can build relationships with other group members by joining these groups and actively participating in discussions. You can then extend these relationships by sending connection requests.
4. Attend LinkedIn Events: LinkedIn Events allow you to network virtually with professionals who share similar interests. Attend relevant events, engage in the conversation, and follow up with connection requests to individuals you interacted with.
5. Engage with Other's Content: Regularly engage with the content shared by others in your industry. Leave thoughtful comments, ask questions, and share posts that resonate with you showing your active participation and helping get you noticed by the author and other commenters.
6. Share Valuable Content: Create and share content relevant to your industry, positioning you as a thought leader and attracting connections from people who find your content valuable.
7. Utilise Introductions: If there's someone you want to connect with but feel uncomfortable reaching out directly, see if you have a mutual connection who can introduce you. A warm introduction can often open the door to a new professional relationship.
8. Always Follow Up: Once someone accepts your connection request, send a thank you message and start a conversation by asking about their current projects, sharing a relevant article, or suggesting a virtual meeting to discuss mutual interests.
Remember, connecting on LinkedIn is more than collecting as many contacts as possible. Instead, focus on building meaningful relationships that contribute to your professional growth. By being genuine, respectful, and engaged, you'll be able to connect with other industry professionals effectively.
Utilising LinkedIn Groups For Business Growth
LinkedIn Groups are unique spaces within the LinkedIn platform where users can come together based on shared interests, industries, or professions to engage in discussions, share insights, and network. These groups range from industry-specific forums and interest-based communities to alumni networks and professional association groups. As of my knowledge, cut-off in September 2021, any LinkedIn member can create a group, and users can join up to 100 groups.
For small businesses, LinkedIn Groups offer several distinct benefits:
Networking Opportunities: LinkedIn Groups provide a platform for small businesses to connect with like-minded professionals, potential clients, and industry experts, helping expand their professional network and open up potential business opportunities.
Industry Insights: Being part of industry-specific LinkedIn Groups gives small businesses access to relevant discussions, trends, and insights, which can inform their business strategies.
Increased Visibility: Active participation in LinkedIn Groups can help small businesses increase their visibility within their industry. By regularly contributing to discussions and providing valuable insights, they can build their reputation as knowledgeable and engaged industry players.
Lead Generation: LinkedIn Groups can also be a valuable lead generation source. Small businesses can develop relationships that could eventually convert into business by identifying and engaging with potential clients within groups.
Promotion of Content: LinkedIn Groups can serve as a platform for small businesses to share their content with a targeted audience. By sharing relevant articles, blog posts, or news, they can drive traffic to their website and position themselves as thought leaders in their field. Overall, LinkedIn Groups offer a platform for small businesses to learn, connect, and grow, making them valuable tool in their digital marketing arsenal.
Is It Worth Upgrading To LinkedIn Premium?
LinkedIn Premium is a tiered subscription service consisting of four categories: Career, Business, Sales, and Hiring. Each of these caters to different user needs, but generally, LinkedIn Premium provides several benefits over the standard, free LinkedIn account:
InMail Messages:

 You can send These direct messages to anyone on LinkedIn, regardless of whether they're in your network.

Who's Viewed Your Profile:

 This feature provides more detailed insights into who's been viewing your profile.

Learning Resources:

 LinkedIn Premium provides access to LinkedIn Learning, which includes a vast library of educational videos covering various topics.

Insights:

 Premium users gain access to competitive insights and additional data on job postings and companies.
LinkedIn Sales Navigator is a more specialised subscription service geared toward sales professionals. 
It offers advanced search and lead recommendation features, helping users effectively identify potential leads. Here are some of its key features:
Lead and Account Recommendations: This feature uses your sales preferences to suggest potential leads and accounts that fit your business well.
Advanced Search and Saved Leads: Sales Navigator allows users to conduct advanced searches with more filters than a regular LinkedIn account. You can save these leads or accounts by tracking their LinkedIn activity and updates.
InMail Messages: Like LinkedIn Premium, Sales Navigator provides a certain number of InMail messages per month.
CRM Integration: Sales Navigator can integrate with various CRM systems, allowing users to synchronise their sales activities across platforms.
Whether it's LinkedIn Premium or Sales Navigator, choosing between the services depends on your needs. Premium is usually suitable for individuals looking to broaden their networking opportunities, access learning resources, and gain more visibility into who's viewing their profile. In contrast, Sales Navigator is typically a better fit for sales professionals who must identify, research, and reach out to potential leads or accounts.