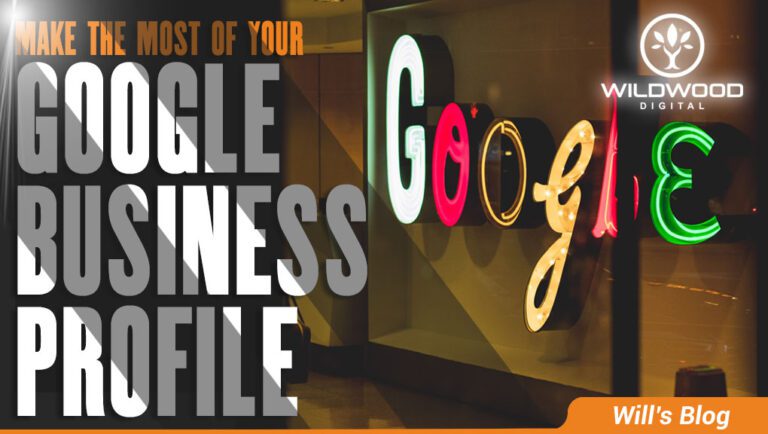 Set Up Your Google Business Profile For Maximum Success
What is a Google Business Profile?
A Google My Business Profile (GBP) is the easiest way to get your business to display on Google search engine results page and google maps.
Your Profile should hopefully be the first thing a potential customer sees when they search for your business online, i.e. when another customer recommends you and searches for you.
If you control your Google Business Profile, you can control the first impression your customers have of your business, including:
Contact details (if these are incorrect, how can customers contact you?)

Photos of your work, company, building or team

Your company brand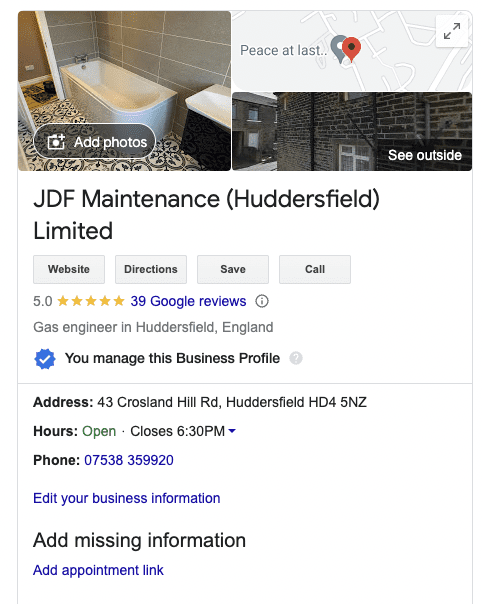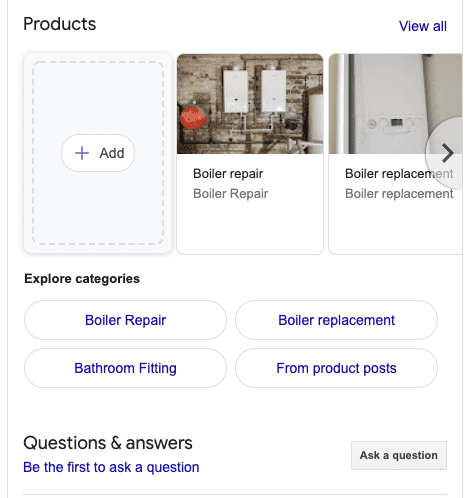 More Great Things You Can Do With Your GBP
List your services, price lists and menus.

Post information about your business, i.e. new employees, contracts won, photos of jobs completed or anything of interest

Answer commonly asked questions from your customers.

Collect independent reviews from your customers to become advocates of your business.

Also feature other reviews from different sites such as Facebook and Yell.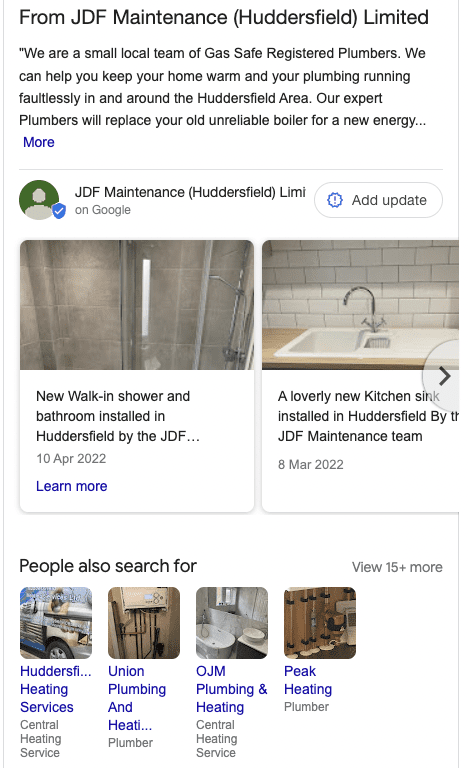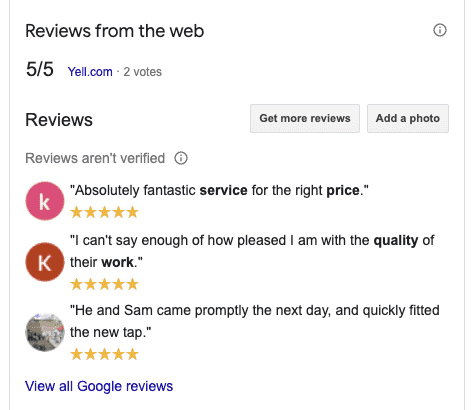 Include a description about your business and the services you offer.
make posts about your business or demonstrate your expertise with photos and case studies of your work
notice the feature at the bottom of the profile - here google show other businesses so its important to try and make yours look as good as possible so they get in touch with you over one of your competitors
Why You Need A Google Business Profile
Google is the most popular search engine in the world, handling over three billion daily searches. Most people use Google when looking for a business description, so it's essential to have a Google Business Profile.
Google business profiles are free listings in Google Maps and Google Search. It includes your business name, address, phone number, hours of operation, website, and photos.
A Google Business Profile makes it easier for customers to find your business and provides them with accurate and up-to-date information and they can leave positive and negative reviews.
Creating a free Business Profile is quick and easy and can help you reach more customers. If you don't have a Google Business Profile yet, now is the time to create one.
The Importance Of Customer Reviews
Google Business Profile offers an excellent way for customers to learn about your business and what others think of your company. Google Business Profile lets customers rate and review your business, so encourage customers to do so.
The more reviews and ratings you have, the more likely potential customers will trust your business.
Google also uses customer reviews to help improve its search algorithms, so having lots of positive reviews can help your business rank higher in Google search results.
Follow these steps to create your Google Business Profile:
1. Create A Business Google Account
To create a Google Business Profile, you'll first need to create a Google Account. Google Accounts are available to everybody and are simple to use. Once you have a Google Account, you can easily create a Google Business Profile by following the Google My Business website instructions.
Create your Google Business Account: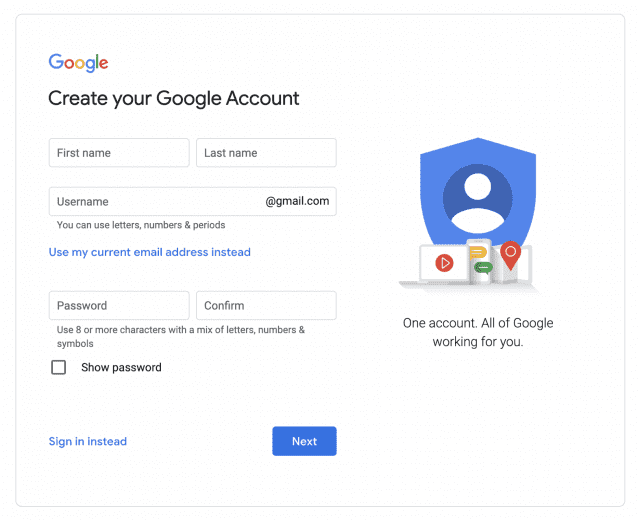 2. Search For Your Business
Start typing your business name, and it will appear if it already exists as a listing. If not, you can "add your business to Google."
Find and manage your business profile: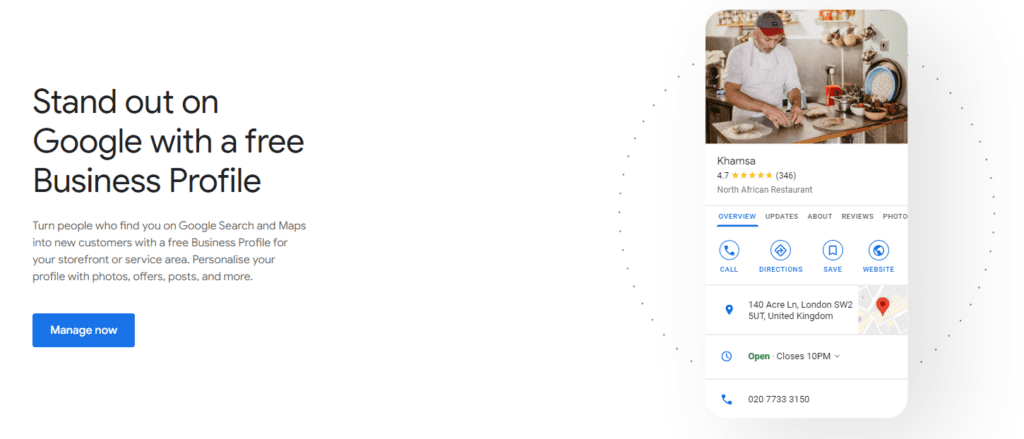 The name you use for the business must match the actual trading name. Do not be tempted to add extra keywords like your town name, as that is a sure way to lose your listing. Your competitors can easily report you for misrepresenting your business name. It is also against the Google Guidelines, which are worth reading if you want to know what is acceptable.
Once you've added your business name, choose the category that most accurately reflects your trading style.
Adding your business name:
4. Add The Business Address And Description
Google wants to ensure that your business is accurately represented to searchers, so it's essential to answer this question truthfully. If you have a physical location that customers can visit, select 'Yes' and click 'Next'. Google will then prompt you to share your business's address.
If you have more than one location, you can add additional addresses by clicking 'Add another location".
Once you've entered all your business's addresses, click 'Finish'. If the company only operates online or has a physical location but doesn't receive customers in person, select 'No' instead. Google will then ask you to provide a phone number or website where potential customers can learn more about your business.
Once you've entered this information, click 'Finish'. By answering this question, you can help Google create a Business Profile that accurately represents your business.
Add your business location: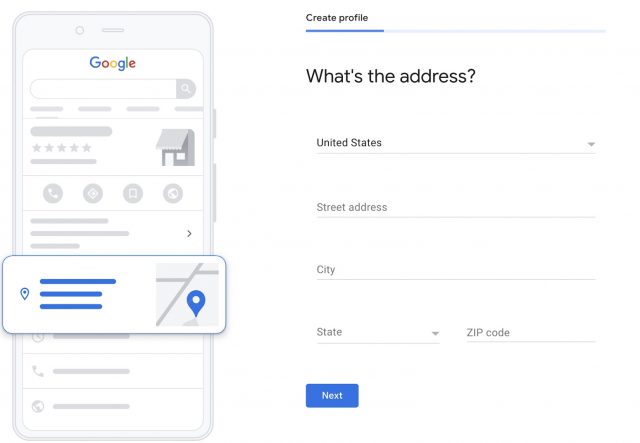 5. Add Your Business Services Or Products
If you have a service-area business, for example, website design or if you deliver items to customers at home, you'll want to ensure that your Google Business Profile indicates this.
Select the "Yes" or "No" option next to the "Service-area business?" question. Once you've saved your changes, your Google Business Profile will be updated with the correct information.
Are you a service business, and what is the area you cover?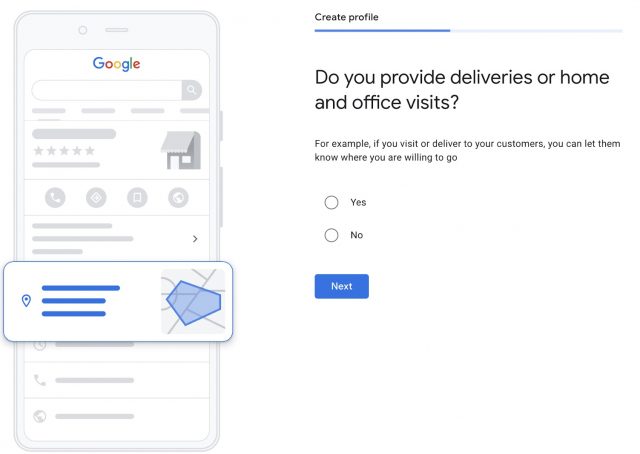 6. Add Your Contact Details
Add your phone number and business website address if you have one.
Adding contact details: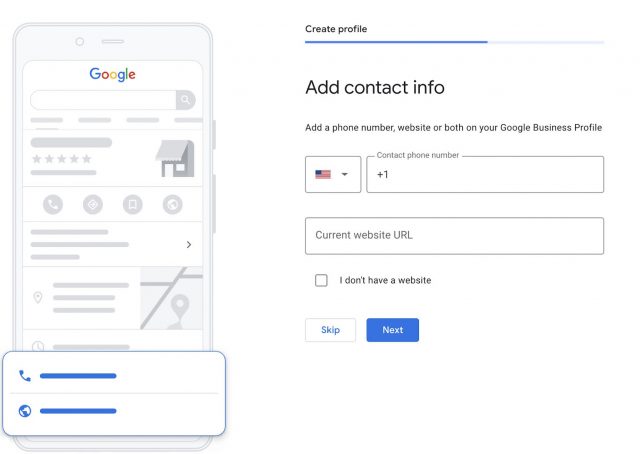 There are three ways you can verify your google my business listing
You can use your phone number, postcard, or email.
1. By phone, you will need to provide a phone number where you can be reached. Google will then call you and give you a verification code that you will need to enter into your listing.
2. By postcard, you must provide a mailing address where you can be reached. Google will then mail you a postcard with a verification code that you will need to enter into your listing.
3. By email, you must provide an email address where you can be reached. Google will then send you an email with a verification code that you will need to enter into your listing.
Once you have completed the verification process, your listing will be live on google, and people will be able to find it when they search for businesses like yours.
Verifying your Google Business Profile:
8. Keep Your Business Hours Updated
Add your business hours and keep them updated for public holidays, Christmas openings or staff illness.
Business Hours:
9. Add Messaging Function
It's easy to add messaging but less easy to the damage caused by unresponsive messaging features so make sure you have the resources available to make this feature work for you. If in doubt, keep it turned off.
Add messaging to your Google Business Profile:
Photos can give potential customers a preview of what they can expect from your business. For example, if you're a restaurant, you might want to include photos of your food, or if you're a retail store, you might want to include photos of your products. In addition, images can help convey the atmosphere of your business - if you have a friendly and welcoming environment, potential customers are more likely to come in and check it out for themselves.
Finally, adding photos to your Google My Business profile is an excellent way to show off your work and highlight recent accomplishments. For example, if you've just launched a new product or completed a major renovation, adding photos is a great way to showcase what you've been up to.
Add photos to your Google Business Profile:
Your Google business profile is one of the most important online tools for increasing sales.
Think about it – when people are looking for a product or service, they're likely to google it first. And when they do, your google business listing is one of the first things they'll see
That's why it's crucial to ensure your google business listing is up-to-date and accurate. And we can help you do just that
We'll work with you to ensure all the relevant information – from your hours of operation to your address and phone number – is included on your local SEO google business listing. We'll also help you add photos and videos showing potential customers what you offer.
In today's competitive marketplace, having a solid google business listing is essential for driving customers to your door. And we can help you create a listing that will get results.
Contact us today to learn more.